Off-duty Oakland officer shoots suspect, leading to school lockdown
OAKLAND, Calif. - An off-duty Oakland police officer shot and wounded an armed suspect in West Oakland on Wednesday, which led to the lockdown of a nearby elementary school on the last day of class.
The shooting happened about 9:30 a.m. near 35th and Market streets, a day after the Texas school massacre. The incident was called into dispatchers, which generated an "officer needs help" call over the radio.
The officer wasn't physically hurt. A loaded gun allegedly discarded by the suspect was found nearby. The suspect fled but later showed up at a hospital with gunshot wounds. The suspect is in stable condition, police said. 
It's unclear what prompted the altercation between the off-duty cop and the unnamed armed person. 
SEE ALSO: Gun, ammo found in 2nd grader's desk at Sacramento school
Police asked the public to avoid the area near Hoover Elementary School, which is on Brockhurst Street and was put on a temporary lockdown as a precaution. 
Hooever's attendance specialist Irma Ortiz told KTVU that despite the commotion outside, everyone inside the school was safe.
She mentioned that the kindergartners had just graduated and were in the cafeteria with their parents.  
By noon, families were seen leaving the school.
Leslie Bowling-Dyer, who lives nearby, said it was tense especially because of the "traumatic events we've been witnessing." 
Though the school didn't seem to be the target of the firearm, the response from police was swift, as the report came a day after an 18-year-old in Uvalde, Texas killed 19 children and two teachers.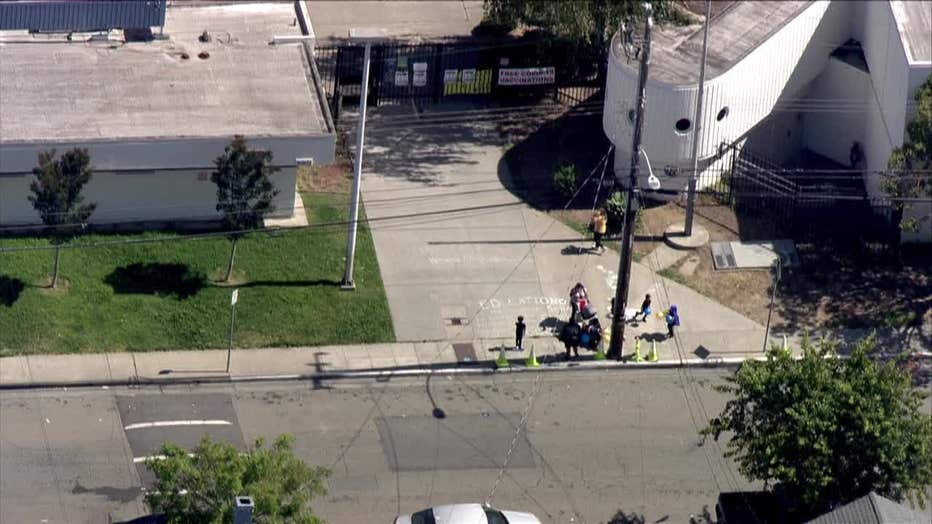 Families leave Hoover Elementary School. May 25, 2022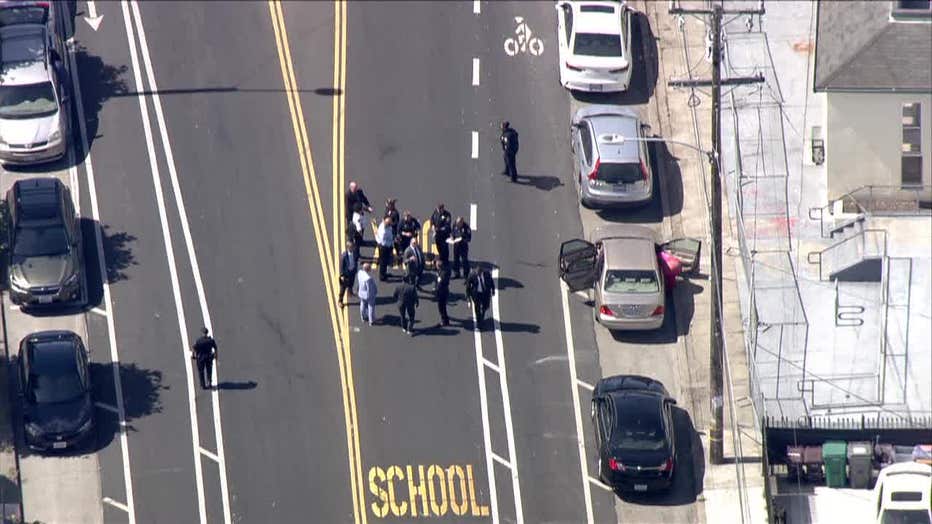 People congregate near Hoover Elementary School where a man with a gun was spotted. May 25, 2022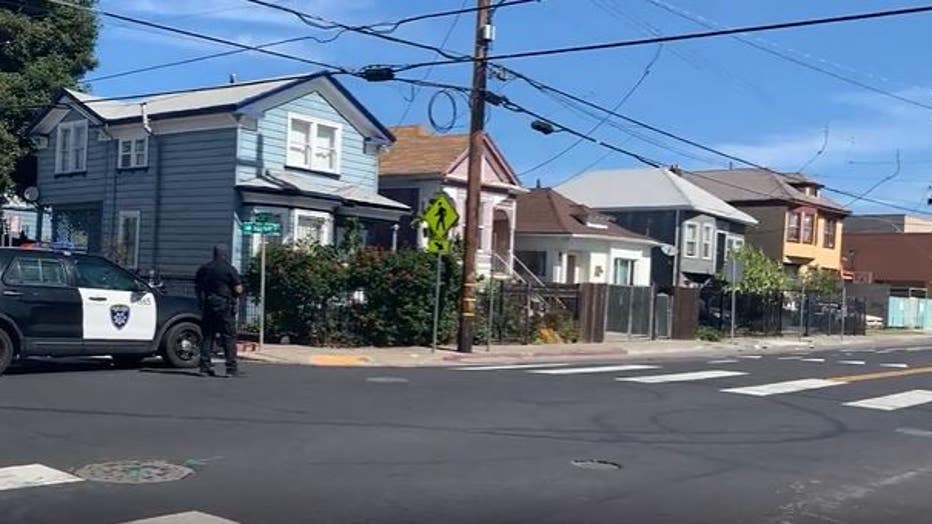 A Oakland police officer stands near a car in the 800 block of 35th Street. May 25, 2022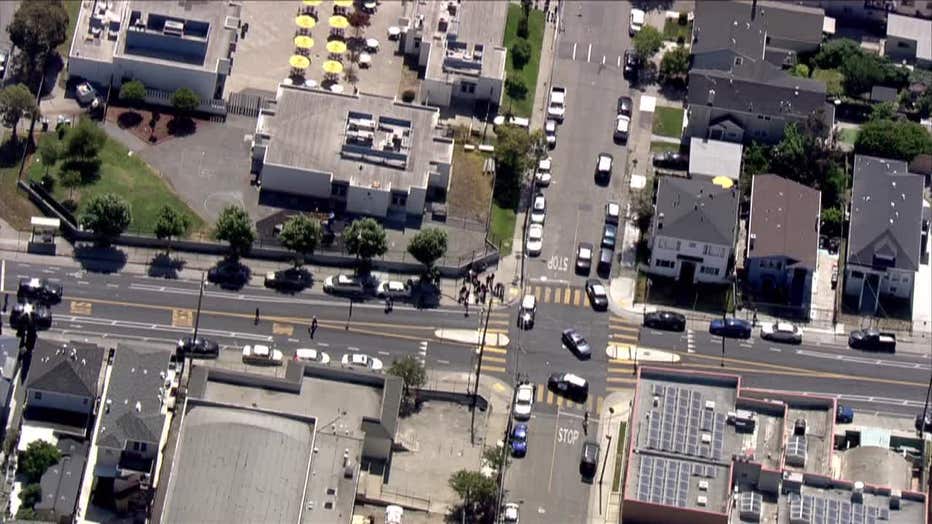 Oakland police respond to reports of a man with a gun, not too far away from Hoover Elementary School. May 25, 2022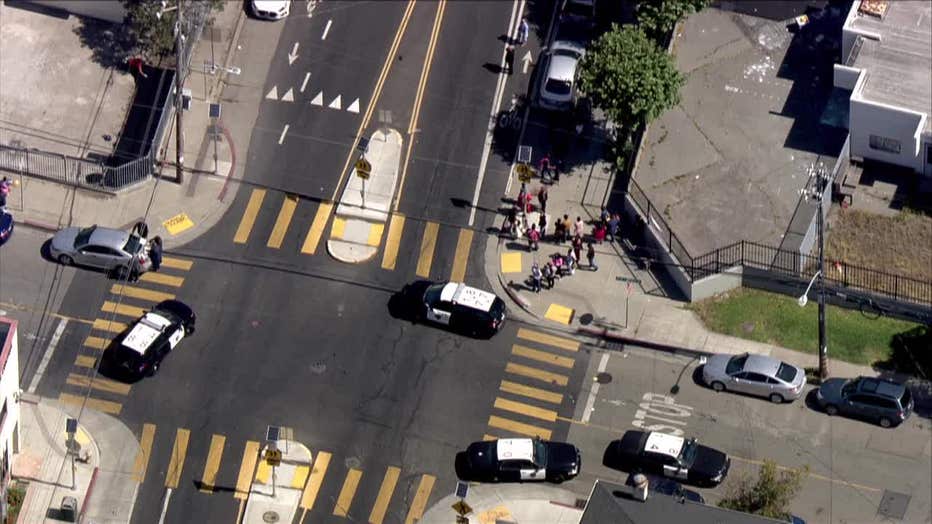 Oakland police respond to reports of a man with a gun, not too far away from Hoover Elementary School. May 25, 2022