Officer shoots knife-wielding minor in Tracy, suspect in 'serious condition'
TRACY, Calif. - A teenager was shot by Tracy police and remains hospitalized in serious condition, officials said.
Around 1:45 p.m., authorities responded to Foxtail Way and Silver Tail Place on reports of a "suspicious circumstance" between two males. Officials said a person who called law enforcement reported one male was chasing another with a knife.
Upon arrival shortly before 2 p.m., the 17-year-old reportedly approached the officers while still holding the knife. Police said they gave instructions to drop the knife and the teen failed to do so as he continued approaching the officer. 
The officer "feared for his safety and of those in the area" and fired his weapon.
SEE ALSO: Armed suspects rob Mountain View jewelry store, shoot towards witness: Police
A "large" knife was recovered from the scene. The teen was transported to an area hospital and remains in serious but stable condition and is expected to survive. Police did not provide an update regarding the second male.
"These events are tragic for everyone involved, our thoughts and prayers are with all those affected by this incident," said chief Sekou Millington.
Afghans For A Better Tomorrow, a nonprofit organization for those a part of the Afghan Diaspora to bring "about transformative change for Afghans in the United States and beyond" shared a statement in the shooting.
"From Tracy to Memphis, police brutally murder and terrorize members of our marginalized communities. As Black communities continue to bear the brunt of police violence, we demand the defunding of police departments + immediate firing of the officer involved in the Tracy shooting," the statement read.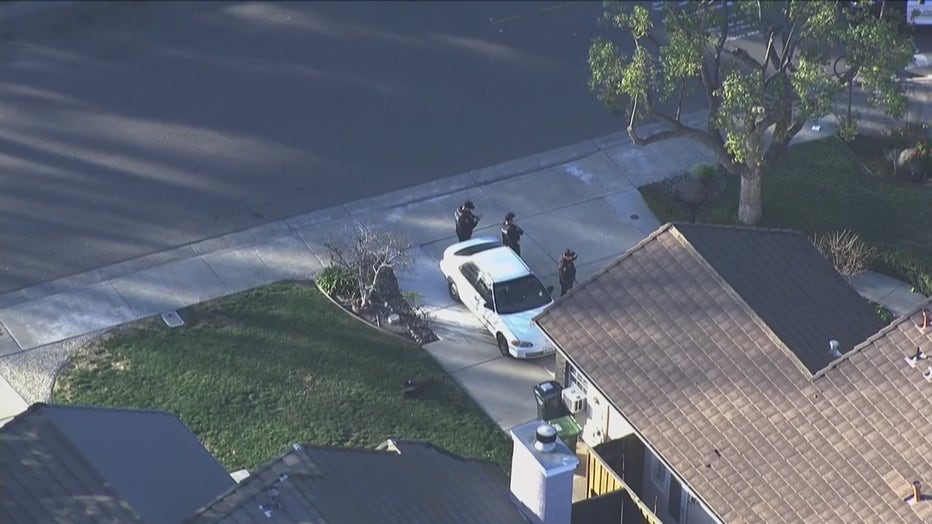 Officer shoots person with knife in Tracy, police say 
Multiple agencies within the Tracy Police Department are investigating the incident and interviewing witnesses. Upon their conclusion, they will release body-camera footage, officials said.
The officer involved was uninjured, officials said.
The Council on American-Islamic Relations-Sacramento shared a statement on the officer-involved shooting.
"We are monitoring this extremely disturbing incident and demand that law enforcement authorities operate with full transparency and conduct an independent investigation that will swiftly make public all the facts in this case," said the organization's Sacramento Valley/Central California Executive Director Basim Elkarra.
Tracy Mountain Review identified the officer as C. Ramirez and said the minor was shot twice. KTVU has not independently confirmed the information shared by Tracy Mountain Review.
O. Gloria Okorie is a digital reporter for KTVU. Email O. Gloria at o.gloria.okorie@fox.com or call her at 510-874-0175. Follow her on Twitter @ogloriaokorie.