Officer recounts struggle with armed suspect holding valuable shotgun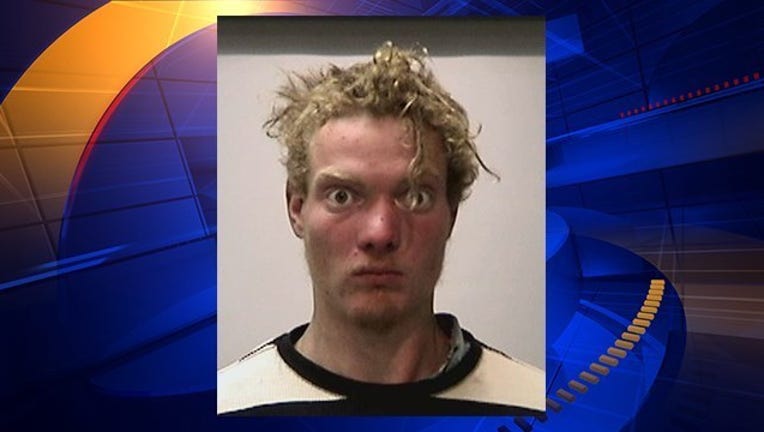 article
SAN FRANCISCO (KTVU and wires) -- A San Francisco police officer involved in a struggle with a man seen assembling a shotgun in Pacific Heights over the weekend said that he was grateful the incident had not ended in a deadly shooting.
Sgt. Tad Yamaguchi was among the officers responding to a report of a man seen assembling a shotgun on the corner of Bush and Octavia streets in Pacific Heights around 10:30 p.m. on Sunday.
Police said the first responding officer attempted to stop the suspect, later identified by police as Colorado resident Joshua Boling, 23, and immediately became involved in a struggle.
Additional officers responded and attempted to subdue Boling, who allegedly slammed the first officer into a wall during the fight, knocking him unconscious.
Yamaguchi said he was around the fourth on scene, and as he struggled to get handcuffs on Boling, the man struck him in the face once. Eventually Boling was subdued with the help of as many as half a dozen officers.
During the incident, Yamaguchi said he was acutely aware of the danger to people in the area, including at a crowded restaurant at the corner, which had more than a dozen customers inside. Police were not certain if Boling had other weapons and feared the incident could turn into an active shooter incident or an officer-involved shooting.
"This could have been far worse, I am very grateful," Yamaguchi said. "I'm happy my officers didn't have to shoot him."
The officer who was knocked unconscious was taken to San Francisco General Hospital to be treated for a concussion, police said. Boling was treated at San Francisco General Hospital for unspecified injuries before he was booked into San Francisco County Jail.
Boling was arrested and booked on suspicion of resisting a police officer causing serious injury or death, aggravated assault on a police officer with force, battery on a police officer, battery with serious injuries and resisting arrest, as well as a weapons charge, police said.
After the arrest, police found that Boling was carrying an unusual weapon, a Diamond Pigeon Beretta shotgun with engraving around the receiver. Police estimated the value of the gun at anywhere between $8,000 and $95,000.
Anyone with information on the owner of the shotgun is asked to call police at (415) 575-4444 or text a tip to TIP411 and start the message with SFPD.