Officials ban smokeless tobacco use by fans and players at AT&T Park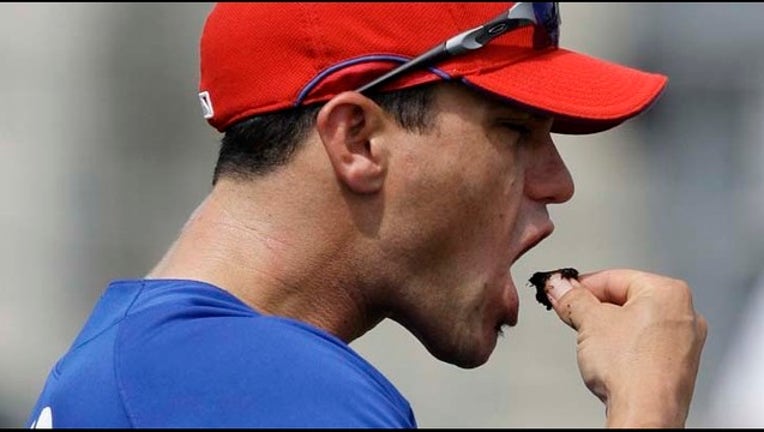 article
SAN FRANCISCO (KTVU and wires) -- The Board of Supervisors has approved a ban on smokeless tobacco use at sports fields including Major League Baseball players and fans at AT&T Park .
Supervisor Mark Farrell proposed the change to the health code on the grounds that smokeless tobacco, including e-cigarettes and chewing tobacco, have negative health effects and have no place in sporting events heavily attended by impressionable youth.
Kevin O'Flaherty, director of advocacy for the northeast region of the U.S.-based Campaign for Tobacco-Free Kids, said he hopes a similar bill passes at the state level soon.
O'Flaherty said the campaign to remove smokeless tobacco from playing fields in San Francisco went largely unopposed and that "Big Tobacco" didn't speak out against it.
He said MLB baseball players are major role models for young people and it is important that children don't see their favorite athletes using a product known to have negative health impacts.
Farrell, a father of three children and a coach of his son's baseball team, said that while cigarette use among youth has fallen in recent years, smokeless tobacco use has remained steady during that same period.
According to Farrell, Major League Baseball officials have been supportive of the ban, which will require all players, umpires, coaches and anyone else in AT&T stadium to refrain from using smokeless tobacco on the premises.
Farrell said he is proud to know that San Francisco is helping to lead the movement to protect youth from the harms of smokeless tobacco by removing chewing tobacco from the national pastime.
Supervior Eric Mar said this law is "historical in the battle against Big Tobacco," which he says has embedded itself into our national culture.
Mar said he is pleased that this ordinance bans not only chewing tobacco, but the increasingly popular e-cigarettes, from sports fields and AT&T Park as well.