One arrested, unruly crowd dispersed at illegal Milpitas sideshow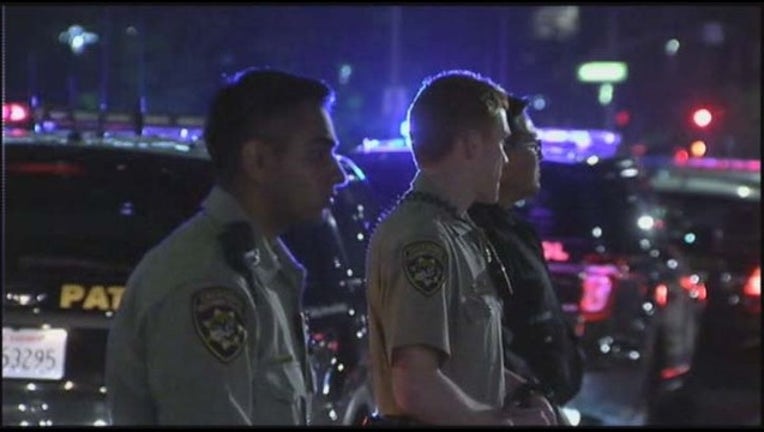 article
MILPITAS, Calif. (KTVU) – An 18-year-old man was arrested and an unruly crowd of spectators dispersed late Wednesday night after an illegal sideshow filled a parking lot with several hundred street racers, authorities said.
Milpitas Lt. Kevin Moscuzza said officers from the CHP and several neighboring South Bay cities were called in to help handle the crowd in the parking lot at the Ranch 99 Market at Bellew Drive and Barber Court.
The shopping center is located where Highway 880 meets Highway 237 and had drawn several hundred racers who began a sideshow in the parking lot.
Police were tipped to the activity and responded to the scene.
"It (the sideshow) became dangerous to the people who were in the parking lot," Moscuzza said. "Officers walked through the crowd and attempted to disperse the crowd."
The man was arrested, triggering an angry response from the crowd.
"The crowd became very unhappy with the arrest and were challenging police officers," Moscuzza said.
The additional officers were then called to the scene from the CHP, Santa Clara Sheriff's Department, Fremont and San Jose police departments and the crowd finally dispersed without further incidents.
.