Outdoor concert security scuffle triggers call for new law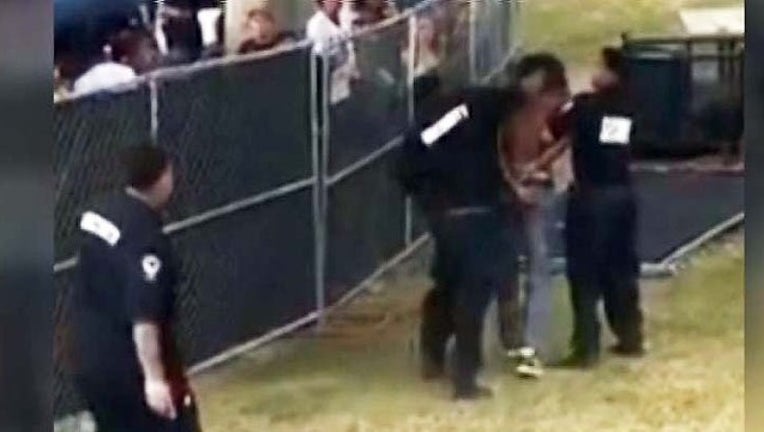 article
SACRAMENTO, Calif. (KTVU and wires) – A state Assemblyman has called for a new law dictating the actions that can be used for crowd control at concerts after viewing a video shot of a scuffle at a weekend music event in Sacramento.
Assemblyman Jim Cooper – a former captain with the Sacramento County Sheriff's Department – called the video upsetting.
"Officers can defend themselves, but once you restrain the individual, all hands are off right then," he said. "It went beyond that, so that was troubling."
The incident happened at Discovery Park on Sunday. The video shows a shirtless man throwing a punch and then security guards get involved. As the man is being led away in handcuffs, a guard strikes him in the head.
Cooper – who was once in charge of security at the ARCO Arena -- said the video is an example of why California needs to update its security guard standards.
Currently, a so-called 'Guard Card' or license only requires eight hours of classroom instruction and 32 hours of on-the-job training,
Cooper is pushing a bill that would require strict background checks and more specific training.