Pantless passengers to takeover BART this weekend for 'No Pants Subway Ride'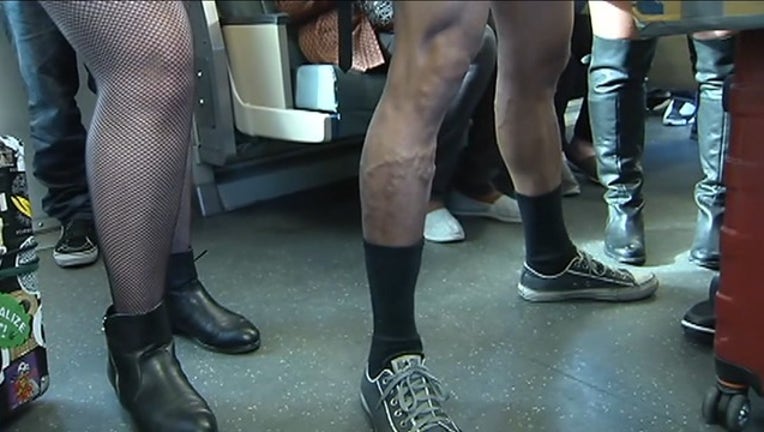 article
SAN FRANCISCO (BCN) - A crowd of underwear-clad individuals are set to takeover BART this weekend for San Francisco's 11th annual No Pants Subway Ride happening on Sunday.
Anyone riding BART that day may see pantless passengers, scheduled to meet up at either the Berkeley BART station or the Daly City BART station at 1:50 p.m.
From there, participants are set to congregate at San Francisco City Hall around 2:40 p.m., where they can find out about a pantless after party happening from 3 to 6 p.m. at an unannounced location.
Organizers are asking participants to bring enough money to board BART and, although it's an underwear party, they're urging no nudity.
Additionally, organizers said participants should act as they normally would on BART, and if asked why they're pantless to simply respond, "I forgot to wear pants."
For real time updates, participants can follow @nopantssf on Twitter and use the hashtag .NPSF19.
While Sunday's no pants ride is the eleventh in the Bay Area, no pants rides have been going on in other cities for up to 18 years.
According to the New York City-based comedy group Improv Everywhere, the first No Pants Subway Ride occurred in 2002 in New York City, with only a mere seven men participating.