Pantsless man in car exposes self to 2 girls in Palo Alto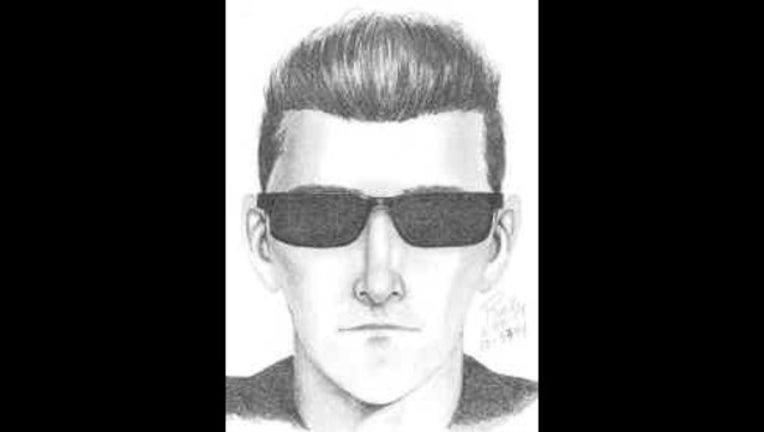 article
PALO ALTO, Calif. (KTVU) - Police say a man without pants driving a car exposed himself to two girls in a Palo Alto Wednesday afternoon. 
Palto Alto police are looking for a suspect who they say in one instance asked a 12-year-old girl, who was walking her dog along Newell Road at about 4:40 p.m., for directions to a "community swimming pool", as she passed. 
The girl answered she didn't know, kept walking but she told her parents, who then notified police that the man was not wearing pants or underwear and was "fondling his penis."
The man apparently drove away northbound on Newell Road. 
Police were notified about this incident at around 8 p.m. 
The second case, about an hour later, involved a 16-year-old girl riding her bicycle on Coleridge Avenue near Bryant Street.
According to police, at 5:55 p.m. a vehicle drove up behind the girl, pulling up beside her. She said the driver wasn't wearing any pants or underwear and was masturbating. Without speaking he drove away northbound on Bryant. 
911 dispatch received a call about the incident at 6:11 p.m.
A police sketch of the suspect has been rendered based on the older victim's description to police on Thursday. 
Palo Alto police say detectives are investigating and are looking to see if these crimes are related to any others in the city or surrounding areas. 
Anyone with information about this incident is asked to call our 24-hour dispatch center at 650-329-2413.  Anonymous tips can be e-mailed to paloalto@tipnow.org or sent via text message or voice mail to 650-383-8984.  Tips can also be submitted anonymously through our free mobile app, downloadable at bit.ly/PAPD-AppStore or bit.ly/PAPD-GooglePlay.