Part of Interstate 580 abruptly closes for emergency road work
LIVERMORE, Calif. - Some eastbound lanes of Interstate 580 in Livermore closed on Monday afternoon for emergency road work because of a collapsed retaining wall, likely due to erosion from the punishing rains, Caltrans said. 
As of Tuesday morning, the two right lanes were still closed east of North Flynn Road. 
There is no word on how long this will be a problem, but Caltrans believes it won't be a quick fix. 
The closure will mostly affect people driving from the East Bay back home to the San Joaquin Valley. 
Images from KTVU's Sky Fox showed a portion of the freeway appearing to erode down a hillside.
Caltrans put up a protective plastic tarp as a temporary measure to prevent further saturation. 
Crews plan to install crash, cushion barriers, also known as K-rails. They are working on a permanent fix, but their efforts might be stalled because of Tuesday's atmospheric river that will be rolling in.
KTVU's Amber Lee contributed to this report.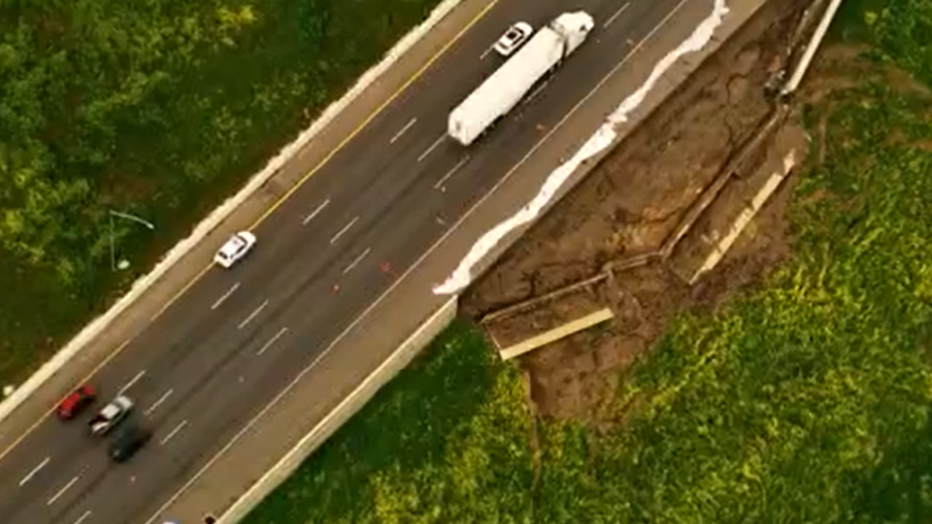 A portion of 580 eastbound appears to be eroding near Livermore.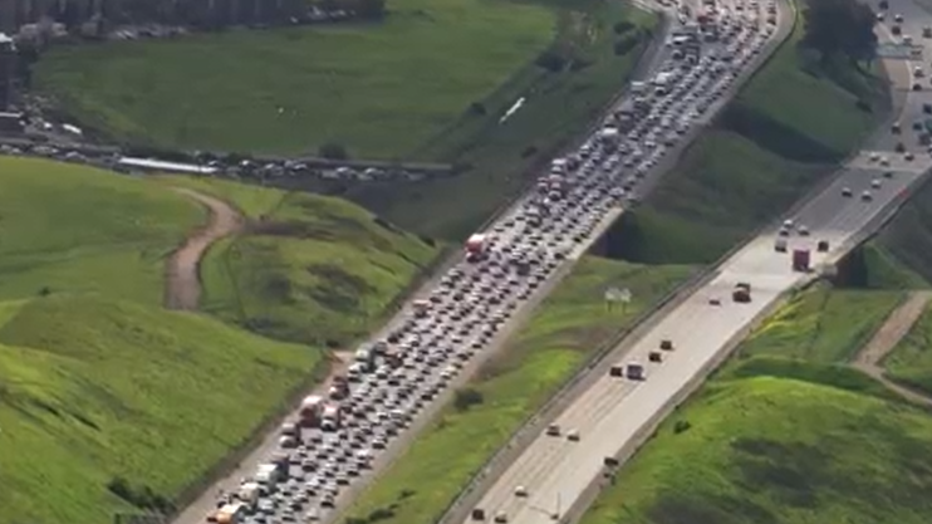 Traffic on 580 eastbound is backed up for miles following partial erosion of the freeway.