Pelicans beat Warriors 103-100, move into 8th spot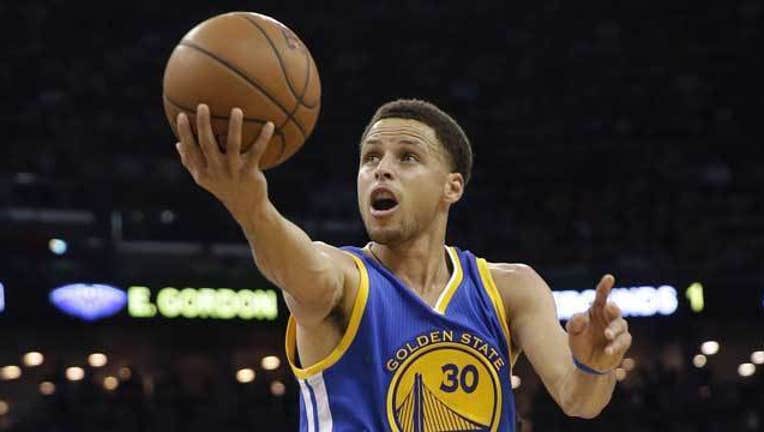 article
NEW ORLEANS (KTVU-AP) — Anthony Davis scored 23 of his 29 points in the second half, including two free throws with 9 seconds left, and the New Orleans Pelicans moved into eighth place in the Western Conference with a 103-100 victory over the Golden State Warriors on Tuesday night.
Stephen Curry scored 25 points, hitting five 3-pointers, but his final attempt that would have tied the game went in and out.
That allowed the Pelicans to move back into the West's last playoff spot by a half-game over Oklahoma City, which lost to San Antonio.
Now New Orleans, which has not participated in the postseason since 2011, has five games left to hold on to a playoff spot and owns a tiebreaker over the Thunder.
The Pelicans, who overcame a double-digit halftime deficit, also needed a late surge to pull out arguably their biggest victory this season.
After Curry's layup gave the Warriors a 95-92 lead with 3:04 left, the Pelicans responded with an 8-0 run during which they benefited from three Golden State turnovers.
Quincy Pondexter, who had 20 points, began the spurt with his fourth 3 on four attempts to tie it. With 1:21 left, Davis used a pump fake on the perimeter to get past one defender and then hit a floater as he was fouled by Andrew Bogut.
Cunningham added a free throw to make it 100-95 with 1:12 left, but Golden State tied it at 100 soon after on Curry's 3.
Tyreke Evans, who scored 12, hit a late free throw after hustling to prevent what could have been a costly turnover in the final half-minute, and Davis added two more foul shots for the final marking.
Draymond Green had 24 points and Bogut blocked nine shots for NBA-leading Golden State, which has tied its season-high losing streak at a mere two games.
Ryan Anderson scored 12 points for New Orleans, while Eric Gordon added 11.
Davis and Omer Asik each grabbed 10 rebounds.
Trailing by 12 at halftime, New Orleans stormed back into the game with a 10-0 run to open the third quarter, with Davis hitting two jumpers while Asik scored six on two putbacks and two free throws. Asik's aggressiveness lured Bogut into three quick fouls.
He went to the bench with four fouls with 9 minutes left in the quarter, removing the defensive presence of a player who'd already blocked eight shots.
Davis wound up with 13 points in the third quarter, when New Orleans outscored the Warriors by 13 to carry a 79-78 lead into fourth.
The Pelicans trailed 41-38 on Davis' free throw late in the second quarter, then Golden State closed the half on a 14-3 run that included four straight 3s — the first by Green and then three by Curry — to make it 55-43 at halftime.
TIP-INS
Warriors: Bogut had seven blocks and scored six points in the first half, when the Warriors were plus-17 with him on the floor. ... Golden State closed out its regular season road slate at 28-13. ... Golden State has lost two straight four times this season, the last time coming on Jan. 27 (vs. Chicago) and 30 (at Utah).
Pelicans: New Orleans came in having lost its previous 10 to the Warriors, with its last victory in the series coming on April 24, 2012. ... Davis made five of six shots in the third quarter after hitting two of his first 10.
UP NEXT
Warriors: Host Portland on Thursday night.
Pelicans: Visit Memphis on Wednesday night.