Person struck, killed by Caltrain along the tracks in San Bruno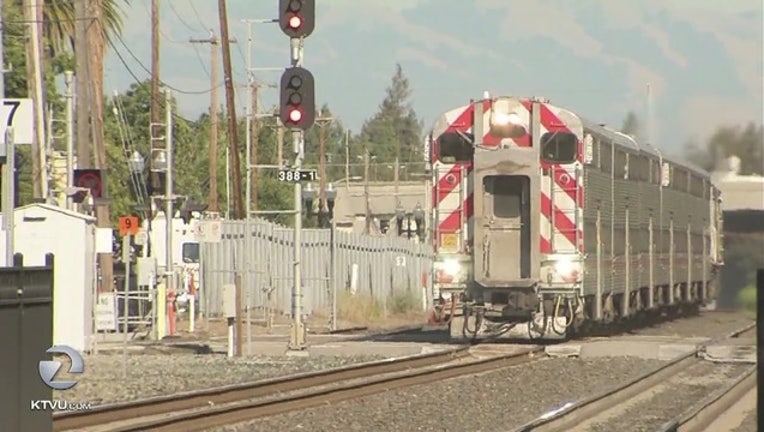 SAN BRUNO, Calif. (KTVU) - Emergency personnel are at the scene of a fatal Caltrain accident involving a person on the tracks.
The incident occurred at approximately 6:35 p.m. near the Scott St. crossing in San Bruno.
In a statement from Caltrain, transit officials say northbound train no. 381 struck a person who was trespassing on the tracks.
There are approximately 210 passengers onboard the train.
All trains are currently stopped in the area. There's no word when train service will be restored, however in the past, these incidents have wrapped up within 3 hours or so.