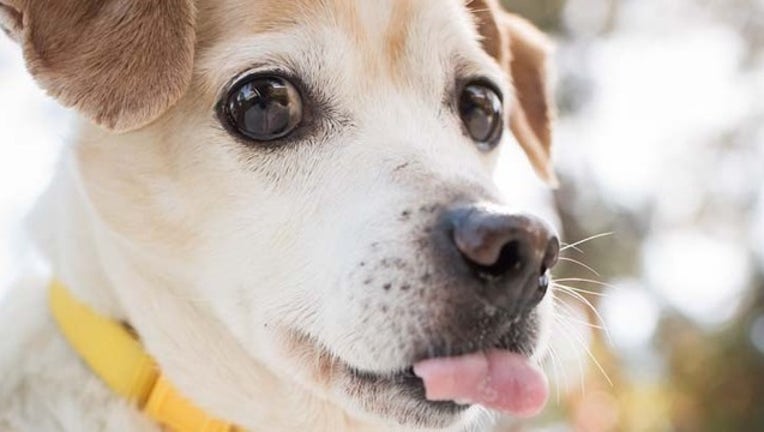 article
Toby is a handsome fellow, the George Clooney of the pooch world. 
If you're looking for some leash candy, consider affable Toby as your next constant companion. He is a Beagle mix, a mature gentleman in a stylish tan-and-white coat. 
Toby's ears are soft and silky, and he loves a good ear-rub. If you are looking for a mutually satisfying, low-maintenance relationship, Toby could be all you need. 
Let him sit at your feet and walk by your side, and see if he should be your devoted companion.
Toby is available for adoption at:
The East Bay SPCA Oakland Adoption Center
8323 Baldwin Street
Oakland, CA 94621
Open Tuesday-Sunday 11am-6pm
For more information or to view more adoptable animals visit www.eastbayspca.org/adoptions, or call 510-563-0702.