'Phelps Face' is meme of the moment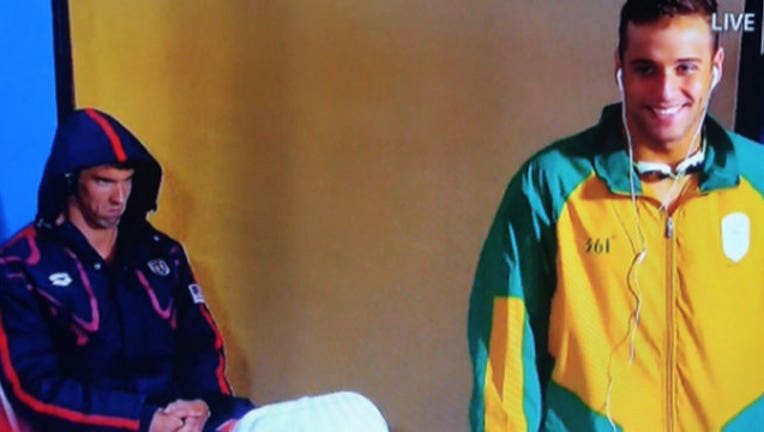 article
NEW YORK (FOX 5 NY) - Olympic swimming legend Michael Phelps, 31, was clearly unimpressed by the dancing and shadowboxing of his rival, South Africa's Chad Le Clos, ahead of the 200 meter butterfly Olympic semi-final Monday night.
Le Clos beat Phelps for the gold medal in the same event at the 2012 Olympics, so you can safely assume there was some taunting going on by Le Clos.
Phelps wasn't having it.
He was caught on camera in the warm-up room with a stern look on his face, eyeing Le Clos at times while wearing a hoodie and earphones.
The 'death stare' has become a popular meme on social media dubbed #PhelpsFace.
Phelps finished second and moves on to the finals on Tuesday.
It was his first head-to-head race with Le Clos in Rio.