Pit bull found on freeway reunited with owner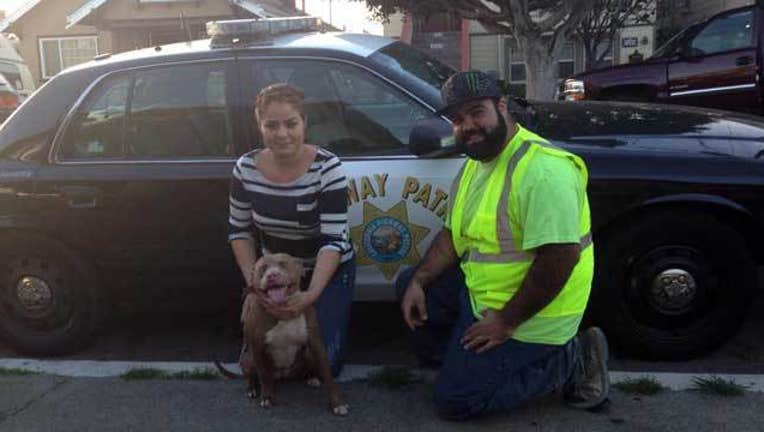 article
OAKLAND, Calif. (KTVU and wires) -- The California Highway Patrol announced Thursday evening that a pit bull that was found Wednesday on a highway in Oakland has been reunited with her owner.
The female pit bull was found around 6 p.m. Wednesday on Interstate Highway 880 near 66th Street.
CHP officials from the agency's Oakland office wrote on Facebook that the dog is "very sweet and clearly has been taken care of by someone."
The pit bull was found wearing a red collar but no tags, according to the CHP.
After asking for the public's help in locating the owner with their Facebook post, the photo of the dog made the rounds on social media and was eventually seen by the pit bull's family.
CHP announced via their Twitter account and Facebook page that the dog, whose name is "Piglet," was reunited with her happy owners early Thursday evening.
The Facebook post noted that Piglet was "given the honorary title of Junior Officer for her bravery. She was even brave enough to go for one last ride in a patrol car" before the officers left her with her family.