Police: Allegedly bogus Vallejo ransom request was for $8,500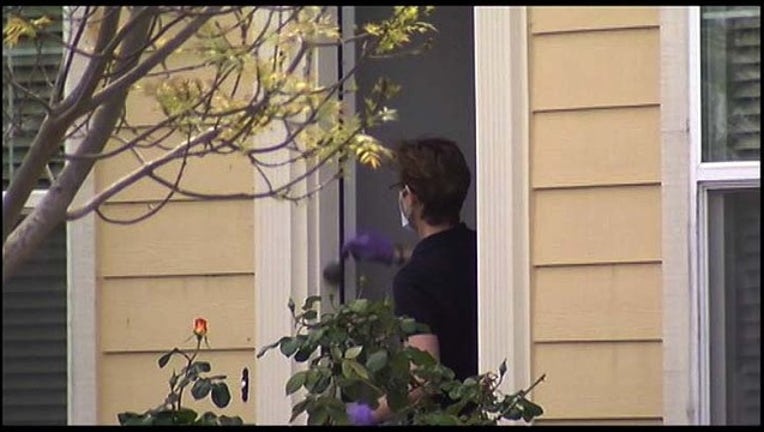 article
VALLEJO, Calif. (AP) — Northern California investigators say they were suspicious when a man took hours to report that strangers broke into his home and abducted his girlfriend for an $8,500 ransom but had to take it seriously for the two days she was missing.
Denise Huskins, 29, reappeared 400 miles away in Southern California on the same day police revealed they had no proof of a kidnapping and believe it was a hoax. After the investigation turned to the couple, police said they weren't able to contact either Huskins or her family members by Wednesday's end and do not know where she is.
Huskins had indicated she would talk to detectives, and the FBI had arranged to have her flown back to Northern California, police said. She hired an attorney, but the lawyer's name was not released.
The day began with what seemed to be a happy ending: Huskins showed up unharmed outside her father's apartment.
Mike Huskins said his daughter called him to say she had been dropped off at her mother's Huntington Beach house. No one was there, so she said she walked the 12 blocks to his home, but he had traveled to Northern California to help with the search.
"She wasn't crying at all. She just said, 'Daddy, I'm OK,'" an emotional Mike Huskins told The Associated Press. "I feel very relieved. Can you imagine? You can't unless you've experienced it."
Her boyfriend, 30-year-old Aaron Quinn, had told police Denise Huskins was taken forcefully from their Mare Island home in Vallejo early Monday. He called police around 2 p.m. to report she had been abducted.
Vallejo police Lt. Kenny Park said the delay is part of what aroused suspicions.
"It was such an incredible story, we initially had a hard time believing it," Park said. "Upon further investigation, we couldn't substantiate any of the things he was saying."
It was not clear whether police have spoken with Quinn since they determined the case was a hoax. Park said he was "free on his own" for now and would not say whether the two may had any accomplices.
Police expressed disgust at the resources squandered — saying over 40 detectives had worked on the case — and the fear the couple instilled in the community with a report of random violence.
"Devoting all of our resources 24 hours a day in a wild goose chase, it's a tremendous loss," Park said. "It's disappointing, it's disheartening."
In another bizarre twist in the case, the San Francisco Chronicle received an email Tuesday from an anonymous person claiming to be holding Denise Huskins. The person wrote that she would be returned safely Wednesday, the newspaper reported.
"We will send a link to her location after she has been dropped off. She will be in good health and safe while she waits," the email read. "Any advance on us or our associates will create a dangerous situation for Denise. Wait until she is recovered and then proceed how you will. We will be ready."
It included an audio file of a woman identifying herself as Denise Huskins, who mentioned Tuesday's airliner crash in the French Alps to verify she was alive. Her father confirmed the voice in the file was his daughter's, the Chronicle reported.
Police had asked the newspaper to wait to reveal the email until the voice was verified, Park said.
Huskins' uncle described her as a person of sterling character, saying she is career-oriented, independent and strong. She works as a physical therapist at Kaiser Permanente Medical Center in Vallejo.
"She's a good girl, not into any bad things," uncle Jeff Kane said.