Police find burning body at 19th century funeral pyre in Oakland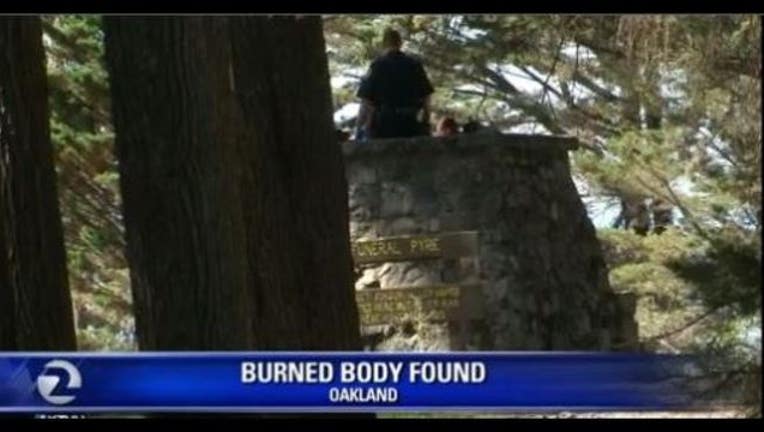 article
OAKLAND, Calif. (BCN/KTVU) - A burned body found at Oakland's Joaquin Miller Park Monday morning is believed to be a suicide victim, according to police.
The body was found at the park at 11:54 a.m., police said. Homicide investigators and officials with the Alameda County coroner's bureau responded and determined that the cause of death appears to be suicide.
Officers arrived to find the body on fire in a funeral pyre, or stone fire pit. The area became a park in 1919 and is named after Miller who was a poet and writer in the mid to late 19th century.  Miller built the structure himself in 1898 and intended for his remains to be cremated there. Instead his ashes were scattered at the site when he died in 1917. 
Police say it's too early to determine the person's race or gender. The coroner's bureau is handling the investigation into the death.