Police nab stuffed Easter Bunny with $30,000 of meth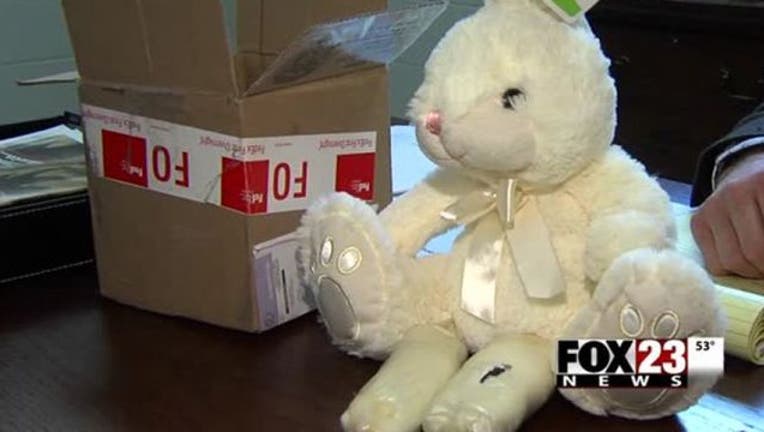 article
This stuffed Easter Bunny may be one of the strangest drug mules police in Oklahoma have ever nabbed.
Tahlequah City police on Friday intercepted the rabbit stuffed with a pound of meth, street value around $30,000.
"We've intercepted narcotics in the mail before," Police Chief Nate King told Fox23 in Tulsa. "The Easter Bunny I thought was a strange touch."
Police hopped on the case when they learned the rabbit was in a package addressed to Carolyn Ross in Tahlequah.
Read more on FoxNews.com.