Police officers save woman's life at SFO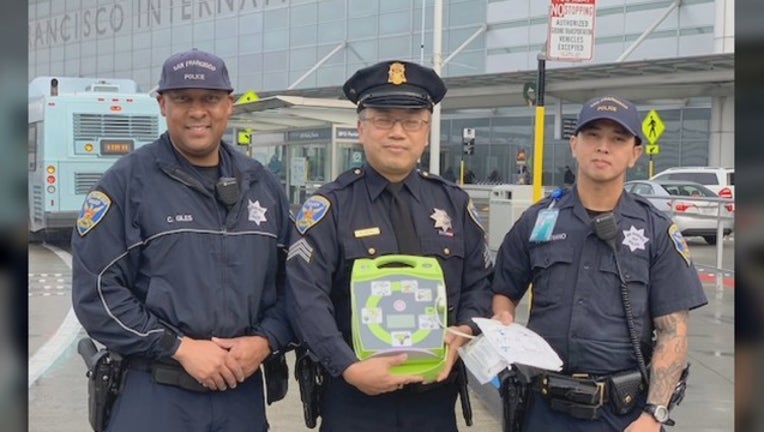 article
SAN FRANCISCO (KTVU) - Some San Francisco police officers are being called heros after saving a woman's life at San Francisco International Airport.
Sgt. Bobby Cheung was alerted on Wednesday  after a woman was found unresponsive in a stairwell of the airport.
When Cheung reached her, she didn't have a pulse.
Cheung administered CPR and radioed for an automated external defibrillator. 
Officers Ryan Mariano and Christopher Giles responded and together the three were able to save the woman's life. 
The police chief said he's proud of his team and added they exemplify what it means to be one of San Francisco's finest.