Police: San Jose man, 20, lures 17-year-old girl behind church, sexually assaults her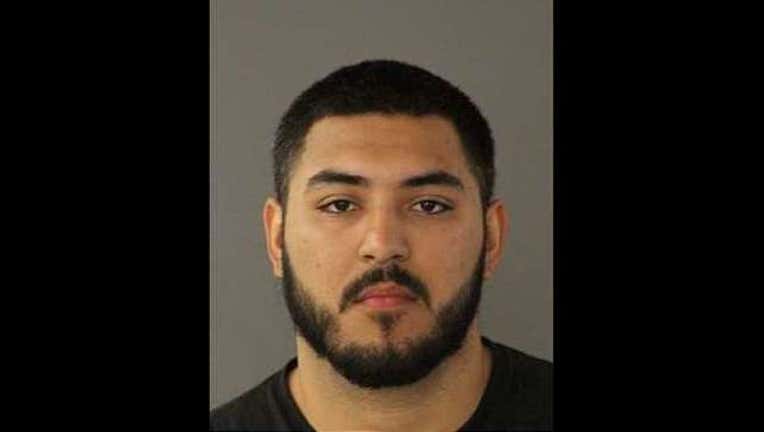 SAN JOSE, Calif. (KTVU) - A 20-year-old man lured a 17-year-old girl to a secluded area in San Jose where he violently attacked and sexually assaulted her, according to the San Jose Police Department.
Authorities say an extensive follow-up investigation led detectives to Esteban Mosqueda, who allegedly assaulted the female victim on Sunday behind a church located in the 2700 block of South King Road. 
"I want to commend our survivor for her strength through this ordeal. I also wish to laud the amazing work of our detectives who tirelessly followed up leads and used amazing police instincts to identify and take a violent predator off our streets," said Chief Eddie Garcia with San Jose police.   
Mosqueda was arrested Wednesday at his San Jose residence by the department's covert response unit. He has been booked into Santa Clara County Jail and charged with four felonies, including penetration with a foreign object and assault with a deadly weapon. 
Anyone with information is asked to contact Detective Beth Stenger of the San Jose Police Department's Sexual Assaults Investigation Unit at (408) 277-4102. 
Persons wishing to remain anonymous may either call the Crime Stoppers Tip Line, (408) 947-STOP (7867), or click the Crime Stoppers link below. Persons providing information leading to the arrest and conviction of the suspects may be eligible for a cash reward from the Silicon Valley Crime Stoppers.