Poll: 74% of parents admit to making appointments for their adult children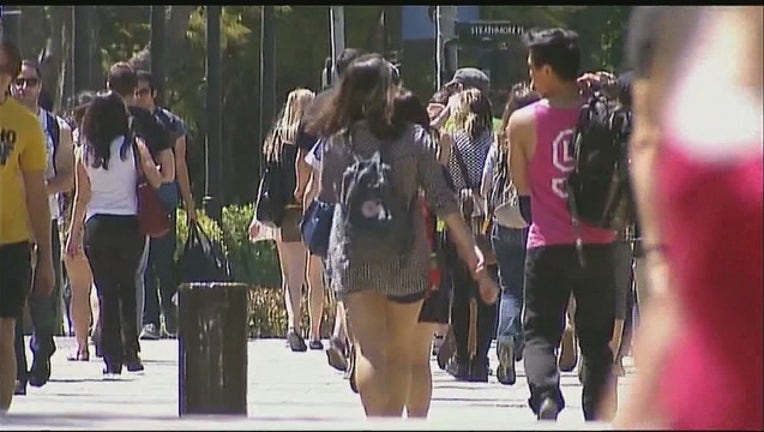 (KTVU) - A new poll may give some perspective on parenting in the modern day, particularly in the wake of the college admissions bribery scandal that rocked the academic world. 
The poll by The New York Times and research firm Morning Consult found many parents are still actively involved in their children's everyday tasks and responsibilities even after their kids have reached adulthood.
The poll surveyed young adults ages 18 through 28, as well as parents with children in that age group. 
76-percent of parents admitted they still remind their adult children of deadlines, including schoolwork.

74 percent said they made appointments for them, including doctors appointments.

22 percent said they helped their college age student study for a test.

16 percent helped write all or part of a job or internship application. 

15 percent of parents said they texted or called their child to wake them up.   

11 percent of parents said they would contact their adult child's employer if he or she had an issue at work.
The survey was conducted on Jan. 29-Feb 3, 2019, involving a sample of 1,508 young adults 18-28 and 1,136 parents of children between the ages 18-28. 
The findings may support the idea that there's been a rise in what's being referred to as "lawnmower" or "snowplower" parenting. 
It's different from the "helicopter" mom and dad who hover over their child to swoop in to come to their kid's aid whenever there's trouble.  
A "lawnmower" or "snowplower" refers to the mom and dad who will mow down any obstacles or challenges in their child's path to prevent them from having to experience any discomfort or difficulties.
An article that came out last summer on the website, We are Teachers, which offers online resources to educators, called the parenting style a troubling trend. "Lawnmower parents go to whatever lengths necessary to prevent their child from having to face adversity, struggle, or failure," the article said. 
Experts acknowledge parents engage in this style of child-rearing with good intentions but emphasize they're actually impairing their children's development.
"Any of us--even non-parents--can empathize with the motivations of a person not wanting to see their child struggle," the We are Teachers article points out. "But in raising children who have experienced minimal struggle, we are not creating a happier generation of kids. We are creating a generation that has no what idea what to do when they actually encounter struggle."