Popular Davie Stadium shuttered; other Oakland tennis courts in 'deplorable' condition
OAKLAND, Calif. - Oakland's popular Davie Tennis Stadium is still closed five months after winter storms knocked down a eucalyptus tree near the courts and community members are upset that still other tennis courts are filthy and underutilized. 
"The tennis program is a shell of what it used to be," said Larry Atkins, who used to be the former tennis director for the city of Oakland in the early 2000s before he said he was forced out of his job. 
He blamed lack of leadership for most of the problems: There is currently no executive director for the city's Parks and Recreation Department or a tennis director.
Davie Stadium on Oak Road has been shuttered since February. Atkins said he has heard from knowledgeable sources that the city hasn't yet removed the tree because it's a low priority as it is not affecting anyone's health and safety. 
KTVU has reached to the Parks, Recreation and Youth Development Department since Monday by email and phone and has not received any reply back. 
With the jewel of Oakland's tennis courts dormant, Atkins said he's aware that a dozen or so young people are playing tennis at Bushrod Park on 59th Street. When he was director, he said he drew at least 50 children and teens to his program.
And that's not the only criticism of tennis in Oakland. 
Dwayne A. Aikens Jr., executive director of We Lead Ours, has been giving free tennis lessons to youth every Sunday morning since the pandemic at Brookdale tennis courts on High Street in East Oakland. 
He and other volunteers also clean up the tennis courts every week from garbage and fecal matter and they also their own wrenches to adjust the net height on their own. Last week, there was broken glass all over the courts. The program is not run through the city. 
"The surface is in terrible condition, the nets are filled with rips and do not have center ties, the lights do not work, the fenced entrance is not locked and we find, garbage, feces and graffiti there almost every week," he said. "There is no city maintenance being done." 
Aikens and fellow residents plan to attend the Oakland Parks and Recreation Advisory Commission on Wednesday afternoon at the Lake Merritt Garden to demand the city fix the courts "so that they are as nice as the ones in the hills." 
As far as he and his supporters are concerned, the "deplorable" condition of tennis in East Oakland is a "gross violation" of Oakland's equity policies.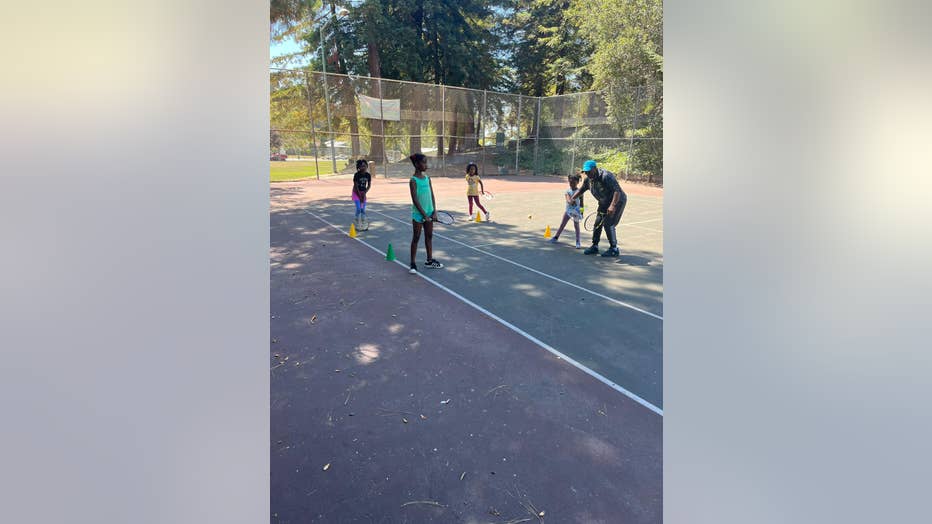 Volunteers teach kids to play tennis at Brookdale tennis court in Oakland. Photo: Dwayne Aikens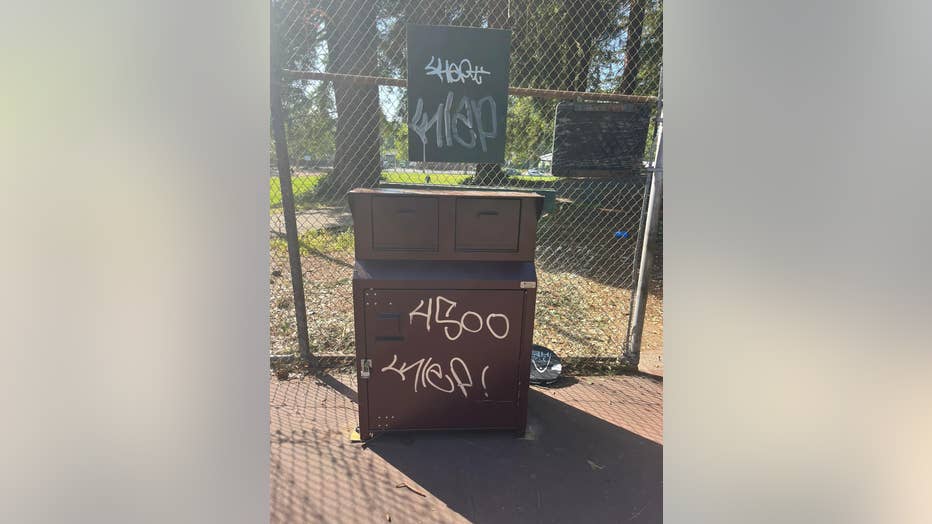 Tagging mars a garbage bin at Brookdale tennis court on High Street. Photo: Dwayne Aikens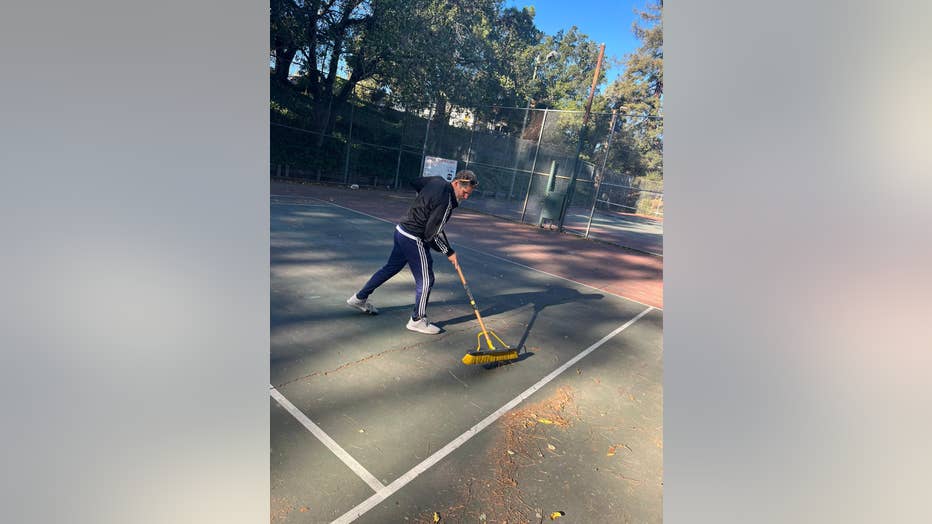 A volunteer cleans up the Brookdale tennis court on High Street. Photo: Dwayne Aikens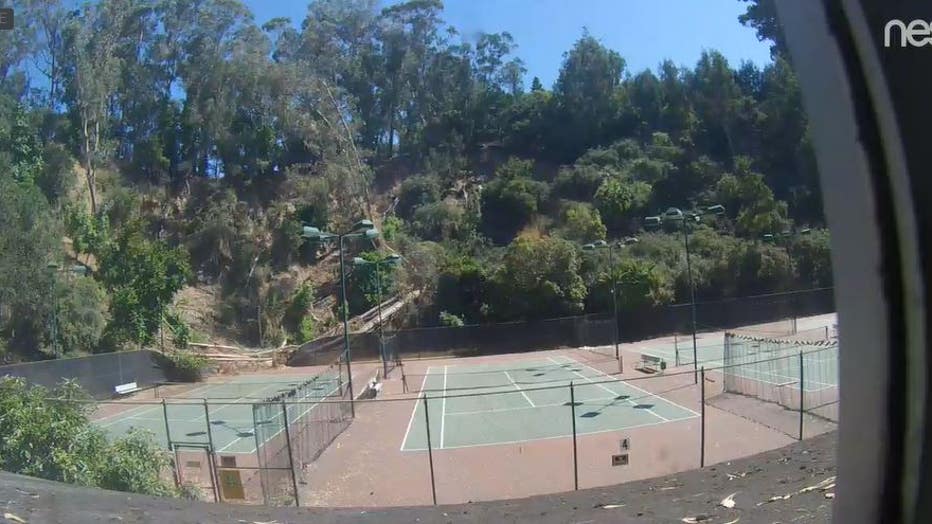 A live view of Davie Tennis Stadium in Oakland on July 11, 2023. It has been shuttered since February. 
Lisa Fernandez is a reporter for KTVU. Email Lisa at lisa.fernandez@fox.com or call her at 510-874-0139. Or follow her on Twitter @ljfernandez