Porn actor Ron Jeremy mentally incompetent to stand trial on rape counts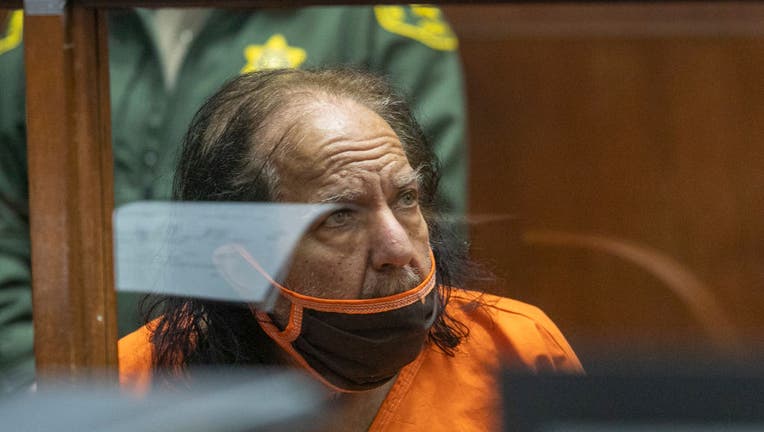 article
A Los Angeles judge on Tuesday declared that porn performer Ron Jeremy is mentally incompetent to stand trial on dozens of rape and sexual assault counts.
Superior Court Judge Ronald S. Harris said in a hearing that after reviewing reports from both prosecutors and Jeremy's defense that he is in "incurable neurocognitive decline" from which he is unlikely to recover.
Prosecutors asked that he be periodically reevaluated.
A hearing on placing the 69-year-old Jeremy, whose legal name is Ronald Hyatt, in a state hospital will be held next month.
Jeremy pleaded not guilty after a grand jury indicted him on 34 counts of sexual assault, including 12 counts of rape.
"When he was arrested two years ago I said he would be found innocent of all charges," Jeremy's attorney Stuart Goldfarb said in an email. "Two years have passed and with the additional discovery I received I believed he would have have been found innocent. It is unfortunate due to mental condition he will not go to trial and have the the opportunity to clear his name."
Jeremy, who has remained in jail since his arrest in 2020, did not attend the hearing.
An email seeking comment Tuesday from the District Attorney's Office was not immediately returned.
Nicknamed "The Hedgehog," Jeremy has been among the best known and most prolific actors in the porn industry for decades, and became a recognizable pop cultural novelty through reality shows, public appearances and music videos.
He has long been a magnet for seekers of autographs and selfies, which is how he first encountered most of the women and girls aged 15 to 51 he is accused of assaulting between the 1990s and 2019.
According to transcripts of grand jury testimony from the women and girls obtained by The Associated Press, Jeremy would lure them into a small secluded space, often the bathroom of a West Hollywood bar and grill he frequents, trap them and sexually assault them.
The Los Angeles Times first reported that Jeremy would not be going to trial.
The charges stemmed from a district attorney's task force set up to investigate entertainment industry sexual misconduct after reports about Harvey Weinstein in 2017 made the #metoo movement an international phenomenon.
Jeremy was among a very few men charged in the task force's work, along with Weinstein himself, who was convicted of rape and sexual assault in December.
Prosecutors are still deciding whether to retry Weinstein on several counts for which his jury was deadlocked. They plan to retry actor Danny Masterson on three rape counts after his jury failed to reach verdicts last month.