Prosecutor: Aldon Smith showed up at sheriff's department with .40 blood alcohol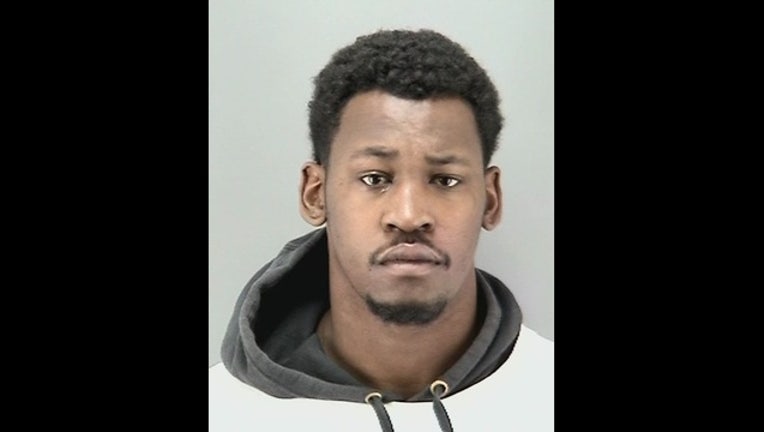 article
SAN FRANCISCO (BCN) - Former NFL player Aldon Smith appeared in San Francisco Superior Court on Wednesday after he was arrested last week when prosecutors say he showed up to the sheriff's department intoxicated - five times more than the legal driving limit.
Smith, wearing an orange jail jumpsuit, has pleaded not guilty to assault, domestic violence, false imprisonment and vandalism charges in connection with an alleged domestic violence incident in which a woman was injured at a Nob Hill apartment on March 3.
On Thursday, Superior Court Judge Ross Moody ordered Smith, 28, to be placed with an ankle monitor and a Secure Continuous Remote Alcohol Monitor, or SCRAM, which detects alcohol consumption through sweat, since Smith had been prohibited from drinking alcohol.
The ankle monitor and SCRAM were ordered because Smith allegedly violated a previous protective order, which prohibited him from contacting the victim in the domestic violence case.
However, on Friday when Smith showed up to the sheriff's department to be placed with the SCRAM, his blood-alcohol content was found to be at .40, prosecutor Courtney Burris said in court. The legal limit is .08.
Smith is being held on $500,000 bail, according to jail records. Officers had responded around 8:30 p.m. to the 600 block of Bush Street for a report of domestic violence allegedly involving Smith. By the 
time officers arrived, Smith had left the scene.
The victim in that incident suffered injuries not considered life-threatening, according to police.
Smith turned himself in three days later after police obtained an arrest warrant for him, police said.
On March 23, Smith once again turned himself in after investigators learned that he violated the protective order.
Smith was with the Oakland Raiders but was released just days after the March 3 domestic violence case.
Prior to that, Smith played for the San Francisco 49ers starting in 2011 but was released by the team in August 2015 following an arrest for a DUI hit-and-run in Santa Clara.
Smith signed with the Raiders the next month, but was suspended for a year in November 2015 for violating the NFL's substance abuse policies.
Smith is set to appear in court again on Friday, when Judge Moody may decide to place him at an in-custody residential treatment facility.