Prosecutor: Suspect in Tenderloin homicide pulled gun from baby's stroller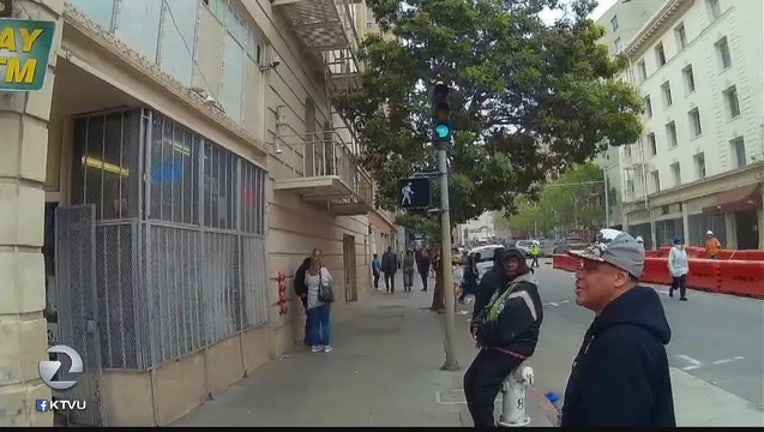 article
SAN FRANCISCO (BCN)— A man charged in a fatal shooting in San Francisco's Tenderloin earlier this month pulled the gun used in the shooting out of his 9-month-old daughter's stroller, a prosecutor said today in court.
   
Johnnie Reed, a 33-year-old Vallejo resident, was arraigned this afternoon on felony charges including murder, possession of a firearm by a felon and child endangerment in connection with the April 2 death of Antonio Stanberry.
   
Stanberry, a 31-year-old San Francisco resident, was shot in the first block of Jones Street shortly after 2:30 p.m. and died after being taken to San Francisco General Hospital, according to police.
   
Reed, who was arrested two days later in Sacramento, pleaded not guilty today to all charges.
   
Tiana Jacobs, a 24-year-old Vallejo resident and the mother of Reed's child, was also arrested in Sacramento on suspicion of being an accessory after the fact and was later also charged with child endangerment.
She also entered not guilty pleas today.
   
Deputy Public Defender Michelle Tong said Reed, the father of four children, cares for his disabled father and works at Petaluma Poultry. She said his past criminal record consists primarily of some marijuana convictions.
   
"The evidence is thin in terms of making any connection between Mr. Reed and Mr. Stanberry," Tong said.
   
However, Assistant District Attorney Michael Swart said prosecutors had video showing Reed pulling a gun out of the stroller of his 9-month-old daughter.
   
He allegedly shot Stanberry nine times and then placed the gun back in the stroller before he and Jacobs fled the scene with the baby, Swart said.
   
He also has a protective order to stay away from Jacobs because of domestic violence allegations, Swart said.
   
Reed remains in custody with bail set at $2 million. Jacobs is out of custody on $15,000 bail.