Protesters mark one year anniversary of San Francisco officer-involved shooting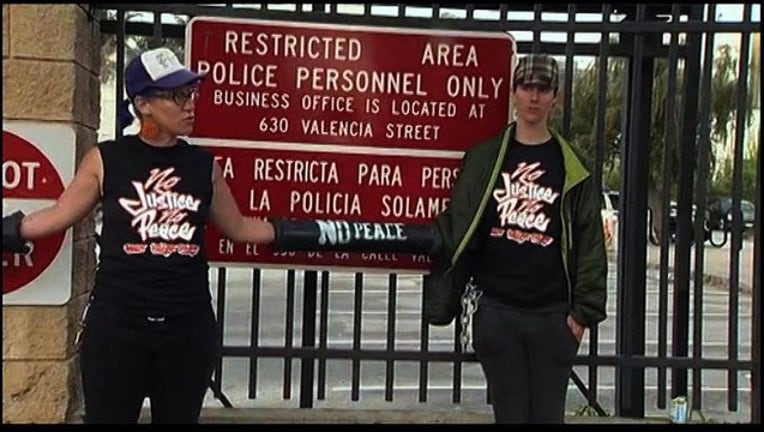 article
SAN FRANCISCO (KTVU and wires) -- A group of protesters chained themselves together outside of the Mission Police Station in San Francisco Monday morning to mark the one-year anniversary of the police shooting of a 28-year-old man in the city's Bernal Heights neighborhood.
The group were protesting the lack of indictments against the San Francisco police officers involved in the shooting of Alejandro "Alex" Nieto on March 21, 2014, a year ago Saturday.
San Francisco prosecutors announced last month that the four officers who shot and killed Nieto at Bernal Heights Park will not be charged. The officers said Nieto pointed what looked like a firearm at them, but it was later determined to be a Taser stun gun.
The group Stop Police Impunity, which helped organize the protest, is also highlighting other recent killings of people of color by police across the nation. Family and friends of Nieto were among the expected attendees at the rally, organizers said.