Quake rumbles through the East Bay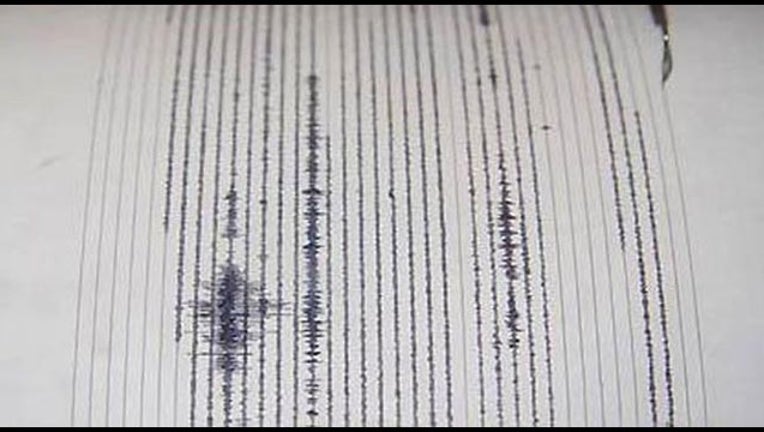 article
SAN FRANCISCO (KTVU and wires) -- For the second day in a row, a small earthquake has rattled the communities in the East Bay, but there were no immediate reports of any problems.
The U.S. Geological Survey says the magnitude 3.5 temblor struck at 12:06 a.m. Thursday and was centered near San Ramon and about 15 miles east of San Francisco. The quake occurred 6 miles underground.
The Contra Costa County Sheriff's office said it had no reports of any injuries or damages from the quake.
However, residents took to social media to comment on how they felt the quake.
"Here in Concord the quake woke me up," Krystal Saldivar wrote on the KTVU Facebook page. " Cat ran under the bed. Living in a apartment built in the 70s will heighten my fright factor, 3rd floor no bueno."
Shab Nam was also awakened.
"Awakened by the earthquake in San Ramon around 12:06!" Nam wrote. "Felt like a sharp jolt...enough to wake me up!"
Brittany Raymond was shaken awake in nearby Danville.
"In Danville …felt the 3.7 one and haven't been to sleep since, " she wrote.
The USGS website had hundreds of hits from people in the Bay Area saying they felt it.
On Wednesday, a magnitude 2.7 earthquake rumbled through the East Bay, but only rattled nerves and did not cause any damage.
The quake struck at 7:47 a.m. one mile northwest of San Pablo along the Hayward Fault, according to the U.S. Geological Survey.
There were no reports of damage.
Most residents who reported feeling the quake said it was just a light jolt.
"Felt it in San Pablo," Gemini Splitz wrote on the KTVU Facebook page. " I told my daughter it was just a large truck passing by the house. It was just a little shake."
It was the same for Kenisha Brown.
"It was so light I just thought our downstairs neighbors just slammed their closet door," she wrote on Facebook.
Richmond's Aziza Kibibi said it was a wake-up call.
"Hit the snooze button, but the earth had other plans," she wrote. "I'm up, I'M UP! Good Mor'ting, Richmond."
The Hayward Fault runs from San Pablo Bay in the north to Fremont in the south, passing through the cities of Berkeley, Oakland, Hayward, and Fremont.