Raiders donate $250k to Oakland school sports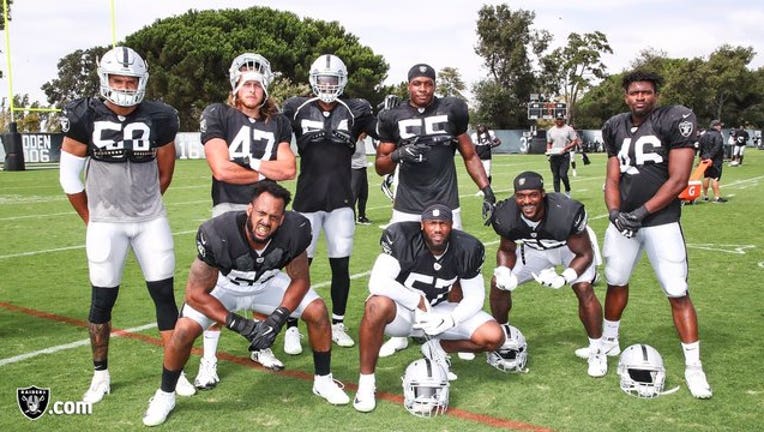 OAKLAND, Calif. (KTVU) - The Oakland Raiders are joining this week's anonymous donor to chip in to help fund Oakland school sports programs. 
The Raiders issued a statement on Tuesday saying a $250,000 donation would be allocated through East Bay Community Foundation and coordinated through the Oakland Athletic League. 
We first reported last week that Oakland Unified School District pulled the plug on 10 high-school after-school sports programs, due to budget cuts. 
"The prospect of these kids losing their dreams was difficult to hear for everyone in the community," said Raiders Owner Mark Davis. "After school athletics are an important part of the high school experience and this donation will keep student-athletes on the playing fields in Oakland." 
Schools Superintendent Kyla Johnson-Trammell was included in the Raiders statement likening the donation to a "last-second game-winning touchdown" that would "go a long way." She went on to thank the Raiders. 
School district spokesman John Sasaki said the district needs $500,000 to save all the sports this year and other money is needed to keep the sports alive long-term. Sasaki could not say which sports will benefit from the Raiders generosity but donations so far has gone toward fall sports because they will 
be starting soon or have already started. 
Last week, school officials said they were dropping the sports to save $500,000 from the budget. Critics pointed out the cuts could be in violation of Title IX, which requires schools to provide boys and girls an equal opportunity to participate in athletics, since the cuts disproportionately affected female athletes. School officials apologized Monday for not handling the situation properly. 
Also on Monday, an anonymous donor gave the school district $35,000 to specifically reinstate the girls sports that were cut from the budget. 
Bay City News contributed to this report