Rally on! Community event honors late Oakland tennis leader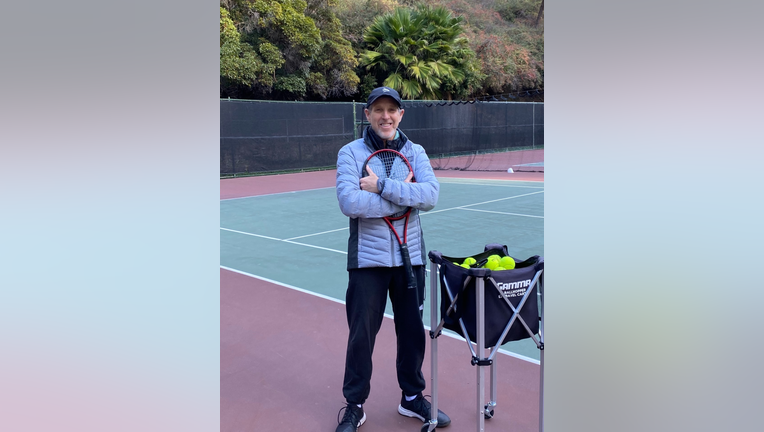 article
OAKLAND, Calif. - Community members are invited to participate in the Rally On! event, which honors a late Oakland tennis leader and raises money for low-income kids to play the sport. 
The event is being held Oct. 1 at Bushrod Park on Shattuck Avenue at 2 p.m.
It's being sponsored by the Marc Weinstein Tennis Legacy Foundation, launched earlier this year. 
The money will go to provide funds for tennis lessons and gear for kids from families who can't afford it, as well as improve conditions of tennis courts especially near schools where kids can go for after school programs, according to foundation spokeswoman Winnie Fink. The money could also go toward scholarships and paying for tournaments, she said. 
Weinstein was Oakland Parks, Recreation and Youth Development's director of tennis from 2011 to 2021.
He died of sudden cardiac arrest playing tennis at Montclair Recreational Center on December 17, 2022. 
Weinstein's widow, Georgeta Masson said her late husband brought tennis tournaments to Davie Stadium, re-introduced clinics and private lessons, revived tennis summer camps and after school programs, including free tennis lessons for kids from families with low income. 
In 2014, Weinstein organized the National Parks tournament on Oakland public tennis courts and Davie Fest when he raised over $10,000, which was used on facility improvements such as courts resurfacing, LED light, nets and building repairs. Davie recently reopened three of its courts after KTVU revealed they had been closed since the winter storms. 
Weinstein was even honored by Oakland Council President Nikki Fortunato Bas in 2021 for his significant contribution in helping move homeless people living at the Athol Plaza tennis court on Lakeshore Avenue into shelters. 
For more information on the Rally On! event, click here.