Remains found near crash site where woman drove family off cliff in Mendocino County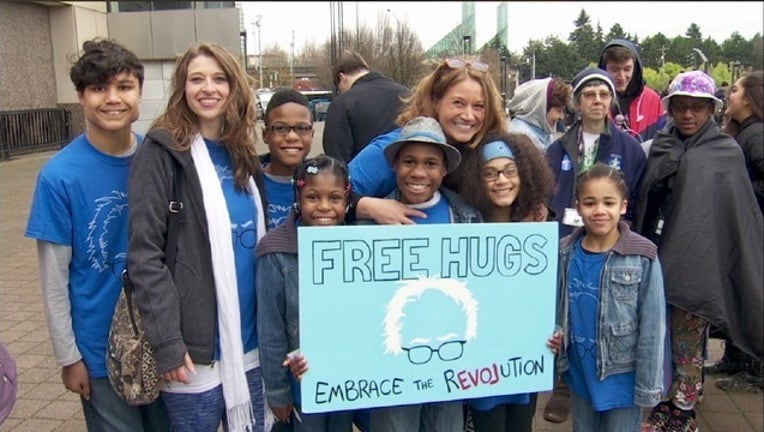 article
OAKLAND, Calif. (KTVU) - Mendocino County Sheriff's officials say remains were found about a mile away from where the Hart family plunged over a cliff into ocean waters in March. 
A sheriff's deputy was called to the area of North Highway 1 and Hardy Creek in Westport around 7:15 p.m. Wednesday. On an ocean beach, a local resident found a pair of jean pants with a shoe entangled in one of the pant legs. An inspection led to discovering human remains of what appeared to be a human foot inside of the shoe. 
Sarah and Jennifer Hart and their six adopted children were believed to be in the SUV that went over a cliff in Mendocino County. Since the crash, there's been six confirmed deaths, both parents and four of their six kids. Two of the kids' remains have not been found and identified. The California Department of Justice Bureau of Forensic Services Richmond DNA laboratory is being asked to use DNA analysis to identify the remains found on Wednesday. 
The jeans discovered on the beach were a girl's size 10 regular and the shoe appeared to be a 3.5 US big kid size and/or 5.5 women's US size. The two missing kids are 16-year-old Hannah Hart and 15-year-old Devonte Hart. 
The Mendocino County Sheriff's Office Coroners Division has analysis reports on all six Hart family members who have been recovered and identified. It was found that three of the four children, and Sarah Hart, had Diphenhydramine – an active ingredient in Benadryl – in their blood. Jennifer Hart, who was driving, had a blood alcohol level of 0.102. 
The names of the children associated with the toxicology findings have not been released. 
A search and rescue team is being deployed in the area where the remains were found to conduct a search in low tide conditions.