Report: Bay Area home sales slow, residents head south to buy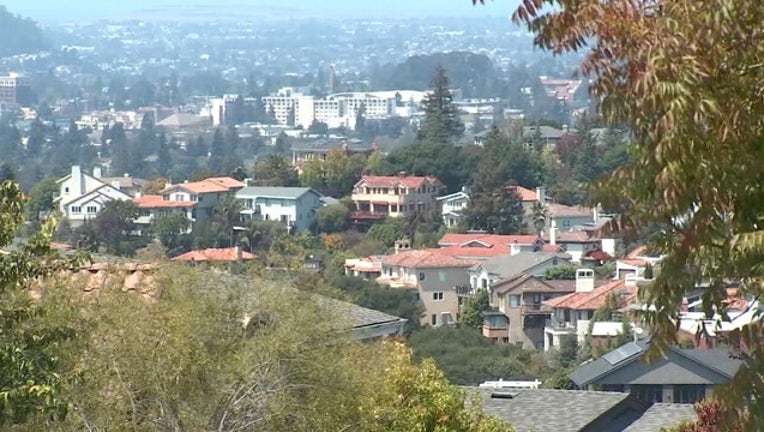 OAKLAND, Calif. - A new real estate report shows September home prices in the Bay Area jumped nearly 10 percent, an uptick that might not have deterred homebuyers last fall. 
But unlike last year, those in the market to own a slice of Bay Area real estate, seem to be biding their time and watching the market before making an offer on a place to live. 
The report released Wednesday by real estate data firm CoreLogic shows 20 percent fewer Bay Area homes were sold in September, when compared to the same month last year. It's a low that hasn't been seen in the region for more than a decade. 
"We are not having any of those 20 offers (on a home) anymore,'' said Coldwell Banker Realtor Cheryl Rivera Smith. "We might have a few multiple-offer scenarios, but it's different from a year ago." 
Rivera Smith, who sells homes in Mountain View and along the Peninsula, said she wasn't surprised by the data that shows fewer home sales in September. 
"It's cyclically a dead time of the year," she said, adding that things like back-to-school and the holidays impact sales. "When we get into September, October, November and December we typically see a decline."   
But CoreLogic analysts report that, not surprisingly, home sales have slowed simply because a significant number of potential buyers have been priced out of purchasing in the Bay Area.
In the last year, median sale prices for resale homes jumped 11.6 percent to $1.2 million in Santa Clara County, 20 percent to $1.5 million in San Mateo County, 8.4 percent to $607,000 in Contra Costa County, 8.8 percent to $865,000 in Alameda County, and 13.4 percent to $1.4 million in San Francisco, according to the CoreLogic report. 
Data from Trulia, a real estate site that provides local insights about homes for sale, apartments for rent, and market trends, shows South Bay cities had the most listing price growth from September 2017 to September 2018. Mountain View, Sunnyvale, Santa Clara, and Cupertino all had a 22 percent increase in listing prices.
The top cities for home value growth during the same time period are less geographically concentrated, according to Trulia. 
Home values in North Fair Oaks in San Mateo County jumped nearly 32 percent, while East Palo Alto saw a 25 percent increase. 
"East Palo Alto was always depressed a little, but there is major gentrification going on over there,'' said real estate agent Rivera Smith. "There a lot of renovation and lots of construction. It's changing."
The value of homes also increased 24 percent in Santa Clara, 22 percent in Point Reyes Station in Marin County and 20 percent in Newark in Alameda County, according to Trulia. 
So, what happens when you just can't afford to buy a home in the Bay Area?
U.S Census data for the first quarter of  2017, the most recent time period available, shows Bay Area residents, who stay in the state, head mostly to Los Angeles, Sacramento and San Diego. But, Riverside, Stockton, Santa Rosa and Modesto are also hot spots for those who leave the Bay Area. 
Bay Area residents who leave California head mainly to New York, Seattle, Dallas, Portland, Phoenix, Las Vegas and Chicago, Denver, Boston and Austin, where Zillow reports the median listing price for a home is about $385,000.