Report: Many immigrants re-arrested after detainers declined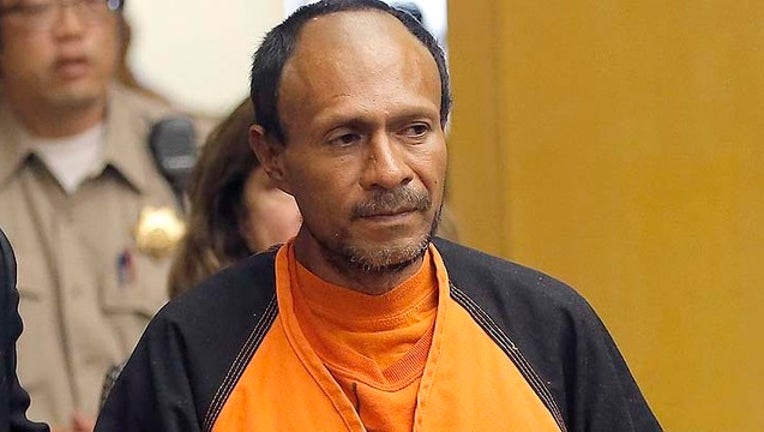 article
LOS ANGELES (AP) — More than 1,800 immigrants that the federal government wanted to deport were nevertheless released from local jails and later re-arrested for various crimes, according to a government report released Monday.
The Immigration and Customs Enforcement report — obtained by an organization that actively opposes illegal immigration — said the re-arrested immigrants were among 8,145 people who were freed between January and August 2014 despite requests from federal agents that they be held for deportation.
A fatal shooting in San Francisco has heated up a long-running debate between those who want police to help immigration agents to enhance public safety and those who say holding immigrants too long is unconstitutional and erodes community trust.
More than 250 jurisdictions across the country —including some formally designated as sanctuary cities, such as San Francisco — have stopped fully honoring so-called immigration detainers, saying they can't hold arrestees beyond their scheduled release dates without probable cause. California and Connecticut have passed state laws to limit the use of detainers and jails in states from Oregon to Iowa also refuse to honor the requests.
In the report provided by the Washington-based Center for Immigration Studies, the top crimes for which immigrants were re-arrested were drug violations and drunken driving. The report also cited six examples related to more serious offenses, including a San Mateo County case in which an individual was arrested for investigation of felony sex crimes involving a child under 14. It was not immediately clear whether the individuals in these cases were re-arrested for crimes committed after they were released from jail or older violations. ICE did not comment on the findings in the report.
"This is a genuine safety problem, and also a crisis for immigration enforcement," said Jessica Vaughan, the center's director of policy studies.
The controversy was re-ignited after 32-year-old Kathryn Steinle was shot to death while walking on a San Francisco pier and authorities arrested suspect Juan Francisco Lopez-Sanchez, who was released from jail in April even though immigration officials had lodged a detainer to try to deport him from the country for a sixth time.
San Francisco Sheriff Ross Mirkarimi has argued he was upholding local law and that detainers are not a legal way to keep someone in custody. Immigrant advocates said immigration agents already have information about who is in local jails, and they can make the arrests on their own.
"It is not correct to point to the detainers as the reason why people are getting re-arrested," said Jennie Pasquarella, a staff attorney at the American Civil Liberties Union of Southern California. "ICE has had, and continues to have and develop its tools to be able to prioritize people who it believes are priority for removal, and to pick up those people."
It isn't uncommon for those released from jail to get re-arrested. About 43 percent of 405,000 prisoners freed from state prisons in 2005 were arrested within a year, according to a Bureau of Justice Statistics report.
So far this year, the Obama administration is on track to remove the fewest number of immigrants from the country since 2006. In 2012, the government sent home a record of more than 409,000 immigrants, with help from a program that automatically alerts federal agents every time someone with an immigration record is arrested.
Immigrant advocates complained that immigrants arrested for investigation of minor violations — such as a woman selling ice cream without a street vending permit — were facing deportation, not the dangerous criminals ICE claimed to target.
Following the pushback, ICE last year said it will focus on more serious criminals and ask law enforcement agencies to notify them when they're releasing immigrants from custody, if not actually hold them.
Republican House Judiciary Committee Chair Bob Goodlatte called the re-arrest rate cited in ICE's report "outrageous" and urged local governments and the Obama administration "to reevaluate and end their reckless policies."
Democratic Rep. Luis Gutierrez said immigration authorities should seek warrants to those they feel could be a danger if released.