Report: Tijuana, Acapulco rank most violent cities in the world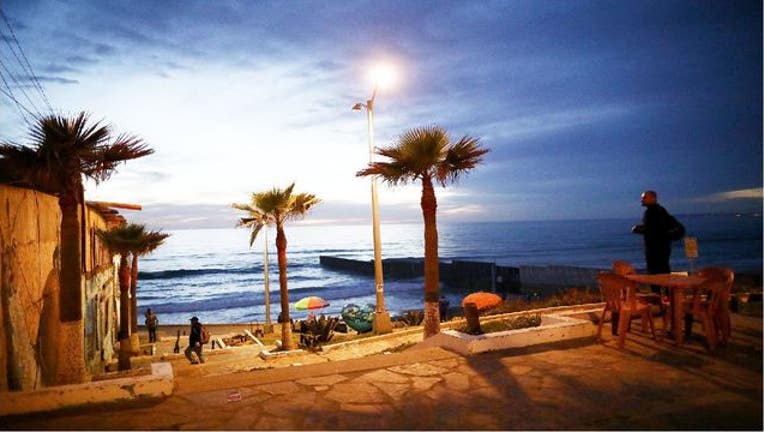 article
TIJUANA, Mexico (KTVU) - As thousands of Americans travel south of the border this spring break season seeking warmer temperatures, a new report names several Mexican cities among the most violent in the world.
Tijuana is at the top of the list in the report released by the group, Citizens' Council for Public Security and Criminal Justice.
The Mexican nonprofit ranked cities based on their 2018 homicide rates and found five out of six of the world's most violent cities were in Mexico.
Tijuana came in at the top with 138 homicides per 100,000 people. Acapulco was listed as the second most violent city in the world with 111 homicides per 100,000 people. 
The third most dangerous was Caracas, Venezuela, and three other municipalities in Mexico round out the top six: Victoria, Juarez, and Irapuato respectively.
Tijuana, Mexico    138
Acapulco, Mexico    111
Caracas, Venezuela    100
Victoria, Mexico    86
Juarez, Mexico    86
Irapuato, Mexico    81
(Source: Citizens' Council for Public Security and Criminal Justice)
The report is critical of the policies in place that fail to curb the violence in these areas, suggesting they make the problem worse with law enforcement agencies negotiating with criminals and giving them subsidies. 
The report follows a security alert issued on March 6 by the U.S. Embassy & Consulates in Mexico aimed at vacationers traveling to Mexico for spring break.
"Each year, thousands of U.S. citizens visit Mexico during Spring Break," stated the alert. "While the vast majority of travelers have safe and enjoyable trips, Spring Break travel can sometimes include unforeseen problems."
The alert lists those problems to include drugs, unregulated alcohol, and sexual assault.
Each country and each travel alert is updated based on the current affairs in the area, according a spokesman for the U.S. Department of State's Bureau of Consular Affairs.
Back in November, the bureau issued a level 2 security advisory for Mexico, warning travelers of dangerous criminal activity. 
"Exercise increased caution in Mexico due to crime," the alert warned. "Violent crime, such as homicide, kidnapping, carjacking, and robbery, is widespread."
The State Department offered the following tips to those who do choose to travel to Mexico:
Use toll roads when possible and avoid driving alone or at night. In many states, police presence and emergency services are extremely limited outside the state capital or major cities.
Exercise increased caution when visiting local bars, nightclubs, and casinos.
Do not display signs of wealth, such as wearing expensive watches or jewelry.
Be extra vigilant when visiting banks or ATMs.
Enroll in the Smart Traveler Enrollment Program (STEP) to receive Alerts and make it easier to locate you in an emergency.
Follow the Department of State on Facebook and Twitter.
Review the Crime and Safety Reports for Mexico.
U.S. citizens who travel abroad should always have a contingency plan for emergency situations. Review the Traveler's Checklist.
This story was reported from Oakland, Calif.