Richmond HS teacher arrested for inappropriate relationship with student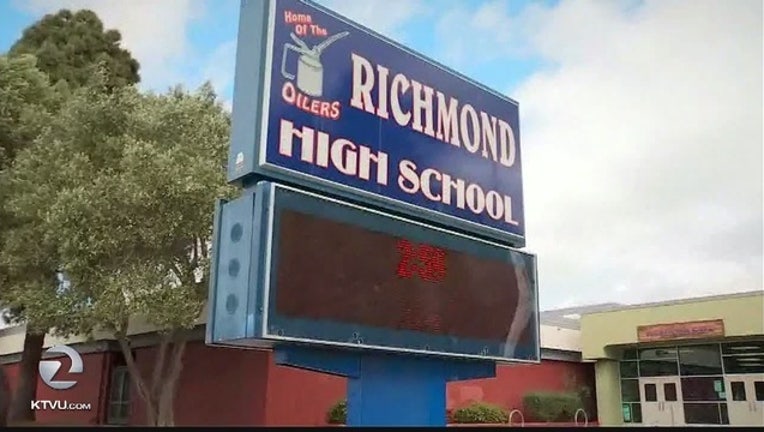 RICHMOND, Calif. (KTVU) - A teacher at Richmond High School was arrested Monday night for allegedly having an inappropriate relationship with an underage student, police said. 
Officers informed the school's principal and the school district of the teacher's arrest. Authorities say they are cooperating with the investigation. 
The case is being reviewed by the Contra Costa District Attorney's Office. 
The teacher's identity has not yet been released.