Rope found at Kaiser facility in Gilroy was not noose, police say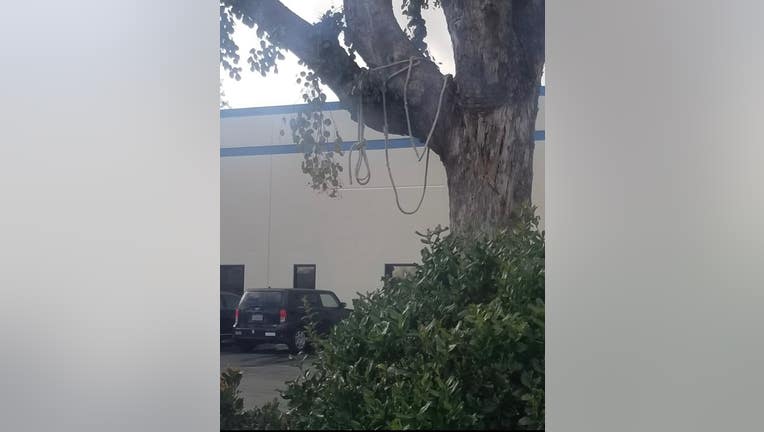 article
GILROY, Calif. - Authorities investigating the discovery of a rope resembling a noose at a Kaiser facility in Gilroy said it was not intended to be a symbol of hate, but was climbing equipment, police said.
The rope was found on the morning of Feb. 27, hanging in a tree in the parking lot of the Kaiser Medical Offices on Arroyo Circle.
Kaiser Permanente originally called the rope a noose and said it was investigating the incident as a hate crime.
The Gilroy Police Department also initiated its own investigation, including the review of surveillance footage, and police determined there wasn't any ill intent.
"Instead, surveillance video shows the rope was used by an individual to propel himself up the tree to cut down normally out-of-reach branches and leaves," the police department said. "The rope was inadvertently left on the tree after being used as a climbing mechanism."
While the investigation found the incident was a hate crime, such a symbol can be triggering to community members.