Safari West welcomes birth of rare white rhino calf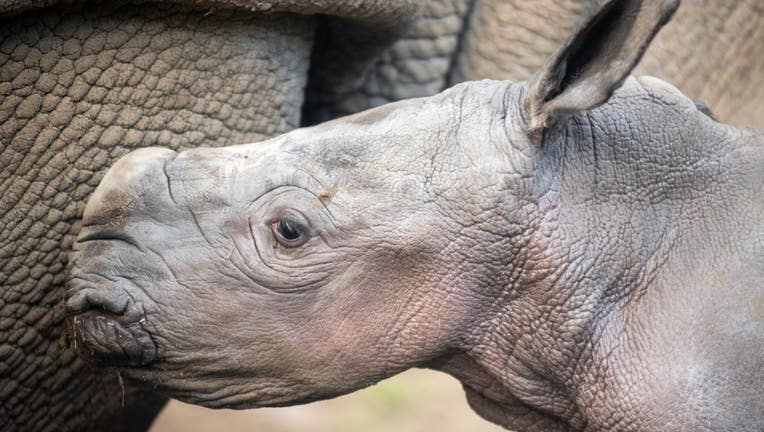 article
SANTA ROSA, Calif. - Safari West in Santa Rosa welcomed a new baby southern white rhino on Sunday.
The calf was born to mother Eesha and father, Ongava (he was the one handing out cigars to the other animals).
The baby rhino was born at 5:30 p.m. Sunday and is the first of its species born at the Santa Rosa animal park.
"We feel fortunate and honored to contribute to the growth of global rhino populations and aid in the conservation of this magnificent protected species," Safari West said in a statement on Monday.
Park officials say bouncing baby rhino calf is strong, nursing, and is bonding well with its mom. Safari West Veterinarian Dr. Emily Cehrs estimates the baby weighs around 100 pounds.
The baby doesn't have a name yet. But the park has a history of letting the public help name its new family member.
"This is a momentous event for us as the calf is the first of its species to be born at Safari West," the park said. "Needless to say, it is a big deal to Eesha as well! She immediately showed signs of good mothering instincts and has been very attentive to her calf."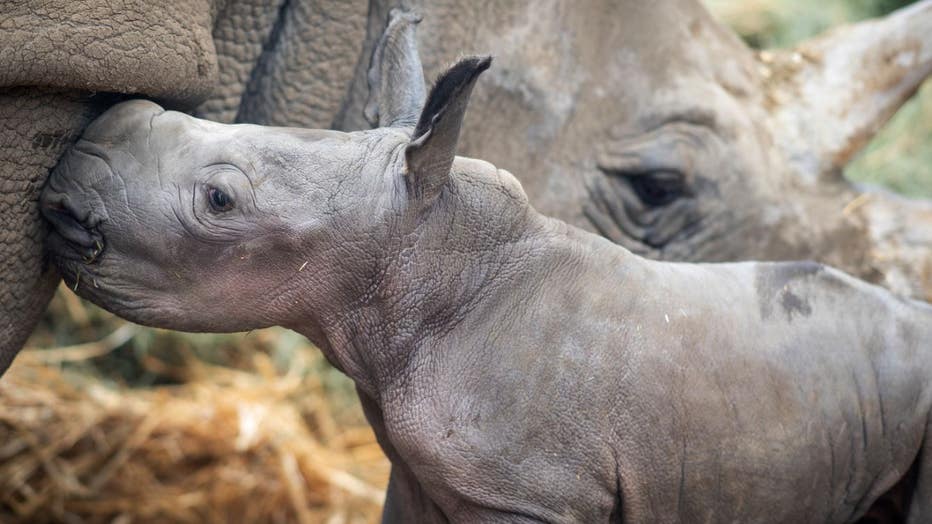 The Southern white rhino and mother, Eesha, at Safari West in Sonoma County, Calif., on April 2, 2023. (Nate Woodward/Safari West via Bay City News)
This is Eesha's first baby. She arrived at the park in the summer of 2008. For 15 years, she's been a living reminder to tens of thousands of visitors of the plight rhinos face in the wild.   Safari West officials hoped Eesha might contribute to the growth of rhino populations herself, but she never showed much breeding interest in the male rhinos at Safari West.
Until 2021, when she was introduced to a new male named Ongava who, obviously, was the Mr. Rhino Right. It didn't take long for them to connect, as Eesha showed signs of pregnancy in 2022.
Patience was required. Rhinos take 16 to 18 months to gestate. By the final days, Safari West's rhino care team took turns staying overnight to ensure Eesha and the baby would have support.
White rhinos are classified as "Near Threatened" by the International Union for Conservation of Nature IUCN), meaning their survival is threatened due to habitat loss and illegal poaching of their horns.