Salinas police seek couple passing fraudulent checks at JCPenney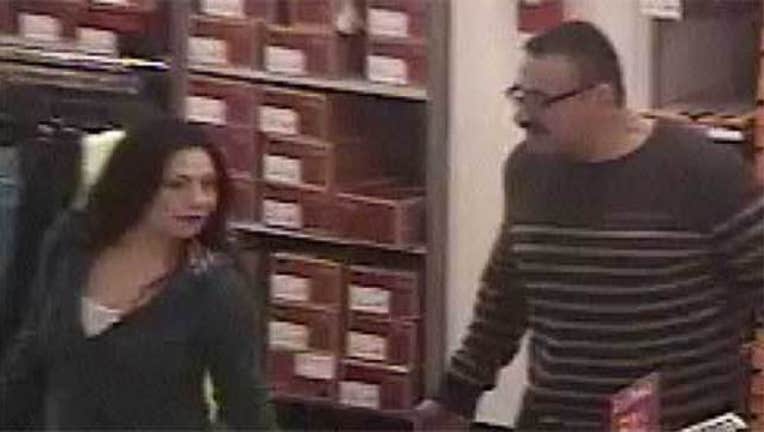 article
SALINAS, Calif. (KTVU and wires) -- Police in Salinas have released photos of a couple suspected of passing fraudulent checks at a JCPenney store within the past few months.
The photos captured on a surveillance system show the couple at the store at Northridge Mall where they have been spotted passing the fraudulent checks, police said.
One of the suspects is described as a Hispanic woman who may be in her 30s with a medium build and long black hair, according to police.
The other suspect is described as a Hispanic man who appears to be in his 30s or 40s with a large build, mustache and close-cropped black hair, police said.
He was seen wearing prescription glasses with a black frame, according to police.
Anyone who recognizes the couple is asked to contact Salinas police Detective Byron Gansen by calling (831) 758-7137 or sending an email to byrong@ci.salinas.ca.us. Those who wish to remain anonymous may call the WeTip hotline at (800) 782-7463.