San Francisco building under construction catches fire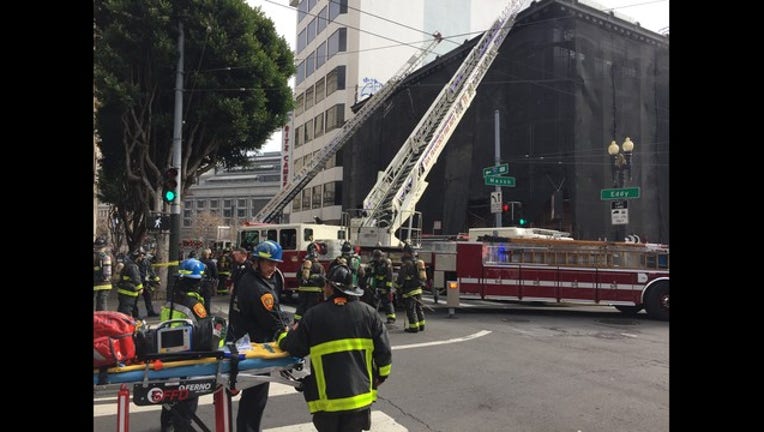 article
SAN FRANCISCO (KTVU) - A San Francisco building under construction caught fire just before noon on Saturday, fire officials said.
The building is a corner unit that encompasses 83 Eddy Street and 56 Mason street. The residential portion of the building is under construction, so no one was displaced. The commercial portion of the building self-evacuated.
No injuries were reported.
City services will be standing by to provide assistance. Fire officials are asking the public to avoid the area.