San Francisco police make human trafficking arrest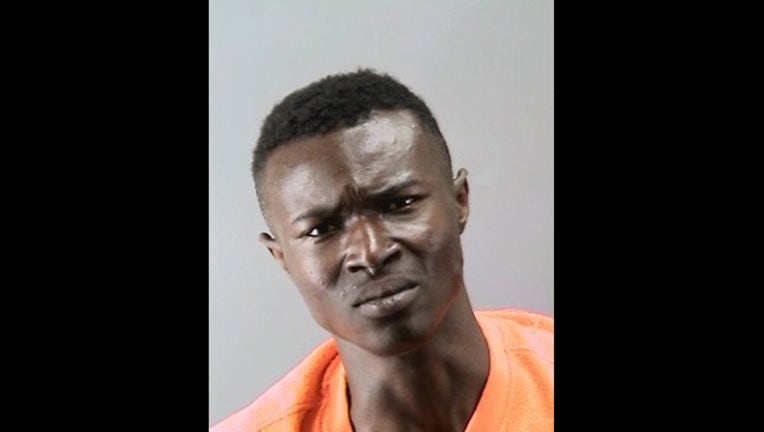 article
SAN FRANCISCO (BCN) - Police have arrested a 20-year-old man after he allegedly participated in the kidnapping of 19-year-old woman in San Francisco's Mission District last week, police said Friday.
On April 8, around 1:30 a.m. a group of suspects allegedly forced the victim into a vehicle near 20th and Shotwell streets, according to police.
The suspects then took the victim to Santa Clara County, where she managed to escape and contacted authorities a short while later.
San Francisco police began investigating the alleged kidnapping and were able to identify one of the suspects as Willie McCoy II. That same day, after obtaining a search warrant, police served it at McCoy's Oakland residence and seized numerous firearms. At the time, officers arrested him on suspicion of firearms violations but he was able to bail out, police said.
Investigators with the SFPD Special Victims Unit Human Trafficking Team took over the investigation and obtained a Ramey warrant for McCoy's arrest on suspicion of pimping, human trafficking, kidnapping and making criminal threats. A crime alert was issued, asking officers to be on the lookout for McCoy.
On Wednesday, officers from the city's Mission station witnessed McCoy driving a silver Mercedes at about 3:25 a.m. and pulled him over near Cesar Chavez and Hampshire streets. Officers were able to take McCoy into custody once again.
McCoy is being held on $1.175 million bail, according to police.
Although a suspect has been arrested, police are continuing to investigate. Anyone with information about the case is asked to contact police's 24-hour tipline at (415) 575-4444 or text a tip to TIP411 with SFPD at the beginning of the message. Tipsters have the option of remaining anonymous.