San Francisco police search for man who allegedly bit off finger of bartender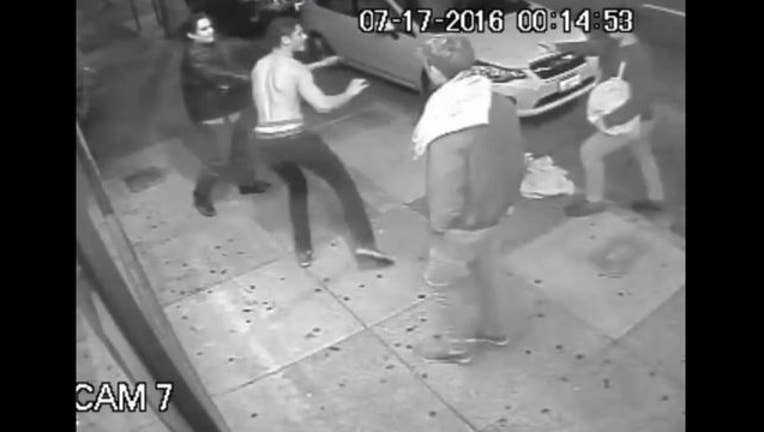 article
SAN FRANCISCO (BCN) - Police in San Francisco are searching for a suspect that allegedly attacked and bit off the finger of a bartender near the Marina District in July.
According to police, shortly after 2 a.m. on July 17 a bartender was attempting to close a bar in the 1900 block of Lombard Street, when a man that had been drinking in the bar earlier attempted to regain entry.
After unsuccessfully trying to climb through a window, the suspect allegedly became irate and began kicking and pulling on the front door.
Police said the bartender went outside to advise the man that the bar was closed, but the suspect began attacking him by climbing on top of him and striking him several times in the face.
The bartender attempted to stop the attack, however the suspect then bit and severed one of his fingers.
Police said the suspect then left the area with friends, and the victim was transported to a nearby hospital where he suffered swollen eyes, several bruises to his head, scrapes on his hands and an amputated finger.
The suspect was described as a Hispanic man around six feet tall, weighing 180 pounds, with black hair and brown eyes.
Police said a photograph and two surveillance videos were available.
One video shows the suspect eating, and wearing a pink shirt, blue jeans and brown shoes, and the other shows the suspect with his shirt off tussling with one of his friends who was wearing a black leather jacket.
Anyone with information about this incident or who may recognize the suspect is encouraged to contact the San Francisco police at (415) 837-7395.