San Francisco public defender will not face charges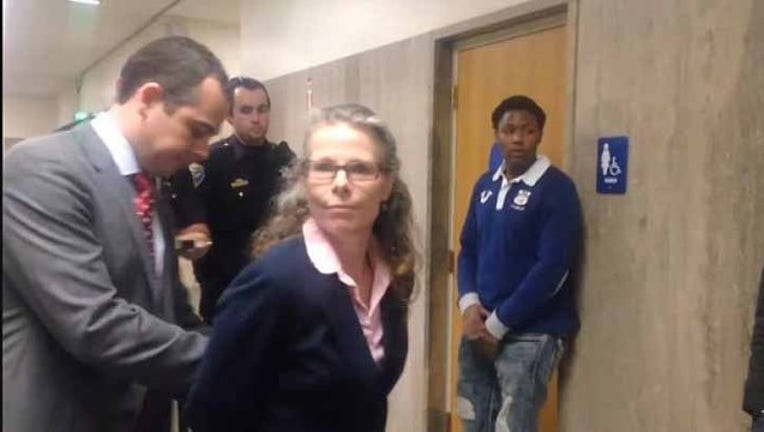 article
SAN FRANCISCO (BCN) -- A San Francisco Public Defender's Office attorney who was arrested in the city's Hall of Justice last week while trying to advise a client said Thursday that she received an apology from the police chief and was told the department will not be pursuing charges.
But Deputy Public Defender Jami Tillotson said police Chief Greg Suhr has continued to support the police sergeant who handcuffed and arrested her at about 2 p.m. on Jan. 27 as she tried to advise a client the sergeant was questioning.
"While I appreciate Chief Suhr's apology, I am concerned that he continues to support Sgt. Brian Stansbury's actions," Tillotson said in a statement. "My client, a young African American man, was left without the benefit of counsel. The right to counsel is not a formality. It is a shield that protects ordinary people against intimidation, bullying and overreach by law enforcement."
She filed a complaint today with the city's Office of Citizen Complaints, which investigates complaints against San Francisco police officers, according to the public defender's office.
Public Defender Jeff Adachi expressed outrage after Tillotson's arrest, releasing video of the incident and calling on the department to drop the charges.
Videos of the incident shot by other attorneys in the Hall of Justice at 850 Bryant St. show Tillotson attempting to offer counsel to a man as a plainclothes police officer, identified as Stansbury, tried to question him and another man in the courthouse hallway.
Tillotson repeatedly told Stansbury, "I am representing my client here" and Stansbury told her if she did not step aside as he tried to take the men's photographs, she would be arrested for resisting arrest.
She said, "Please do" and was immediately handcuffed. She said last week she was held in the Police Department's Southern Station for about an hour after her arrest.
Tillotson is not the first city official to accuse Stansbury of misconduct. Stansbury is among the San Francisco police officers named in a pending lawsuit filed by a fellow city police officer who claims he was racially profiled during a traffic stop and then choked and tackled to the ground in May 2013.
The suit by Officer Lorenzo Adamson claims Stansbury asked him if he was on probation or parole immediately after pulling him over, rather than for his license and registration. When he got out of the car to try and explain he was a police officer, another officer allegedly put him in a chokehold and tackled him to the ground.
"Sgt. Brian Stansbury appears to have a history of violating the rights of African American men and I look forward to a thorough investigation by the Office of Citizen Complaints," Tillotson said.