San Francisco's Prop C: Homeless tax wins with 60 percent of the vote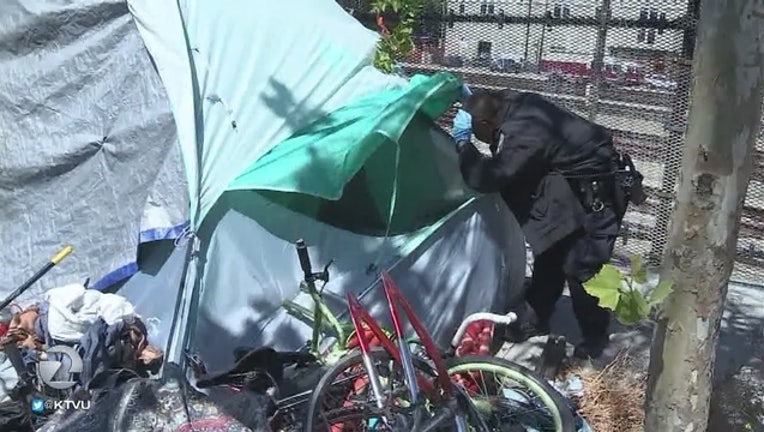 article
SAN FRANCISCO (AP/KTVU) - Voters in San Francisco have approved a measure to tax some of the city's wealthiest companies to provide services for the homeless.
Proposition C won with 60 percent of the vote. The issue  divided the city's elite tech titans, with Salesforce founder Marc Benioff supporting it, spending $8 million of his own money, and Twitter chief executive Jack Dorsey among those opposed.
After the vote, Benioff tweeted that the homeless will have a "home and the help they truly need." 
San Francisco Mayor London Breed also opposed Proposition C, saying the city needs to do a better job accounting for the money it has already spent.
However, on Wednesday, Breed issued a statement vowing to work on the issue, and reiterating her commitment to helping the "homeless population get the care and shelter that they need." 
"The voters sent a clear message that they want an increase in funding to help meet this urgent challenge," she said. "I agree we need to build more housing and shelters, help those suffering from mental illness and substance use disorders, and help people to exit homelessness—and business can pay more to make that happen."
She said she already has had conversations with both proponents and opponents of Prop. C about coming together to work on this issue "and we can and will do just that."
She said she wants to get the various stakeholders to sit down together to plan how to deliver on the goals of Prop. C, enact strong accountability measures, and address any legal uncertainties in the measure. 
Prop. C will charge corporations with revenue above $50 million about 0.5 percent in gross receipts tax, with the proceeds going entirely toward homeless programs.
The measure is expected to generate up to $300 million a year, nearly doubling what the city already spends on people who are homeless or at risk of being so.
Seattle city leaders pulled back a measure to tax businesses for homelessness after Amazon and Starbucks complained.