San Jose police release sketch of suspect in indecent exposure, robbery case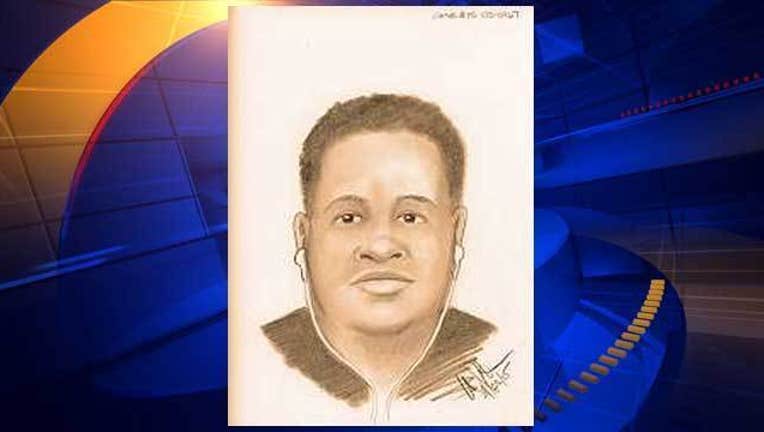 article
The robbery occurred on April 15, around 9:50 p.m., when the victim, a 72-year-old woman, was walking home near the 4300 block of Blackford Avenue, according to police.
The suspect called out to her, and when the victim turned around she saw that he was exposing his genitals to her. When the victim tried to get away, the suspect shoved her, grabbed her purse and fled on foot.
The woman suffered minor injuries in the attack.
The suspect is described as a black male standing around 5 feet 8 inches tall with a heavy build.
Police have released a sketch of the suspect and are asking anyone with information about him or on this attack to call police at (408) 277-4166 or the Crime Stoppers Tip Line at (408) 947-STOP.