San Jose Police seek suspect in attacks on woman, teen girl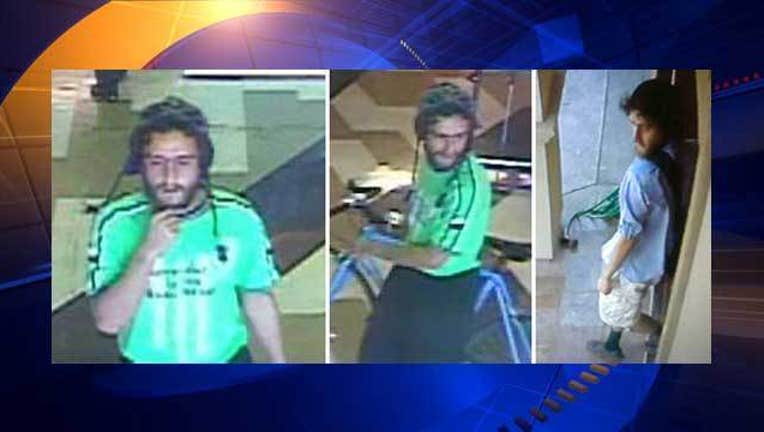 SAN JOSE, Calif. (KTVU and wires) -- Police in the South Bay are trying to track down a man who tried to sexually assault a woman in a grocery store restroom last month and then forced his way into the home of a 13-year-old girl as she arrived home from school on Tuesday.
On Tuesday, he is believed to have followed the 13-year-old girl as she walked home from school. Police responded to the girl's home in the 4000 block of Rio Vista Avenue and she told investigators he had forced his way through the front door of her home as she went inside.
He fled before police arrived.
On April 2, the same suspect is believed to have followed a 28-year-old woman into a public restroom at Mitsuwa Marketplace, a Japanese grocery store at 675 Saratoga Ave.
He attempted to sexually assault the woman in the restroom and fled before police arrived shortly before 1 p.m., police said.
Police released surveillance photos of the man from both locations Wednesday.
He is described as a white man about 30 years old with a medium height, a thin build and a beard. When he followed the teen girl home from school, he was wearing a black beanie, a blue long-sleeved button-down shirt, light-colored cargo shorts and a dark messenger bag.
He may have been riding a light-blue 10-speed bicycle as well.
The suspect remains at large. Anyone with information about him has been asked to call San Jose police Detective Brandon Scholten at (408) 277-4102. Anonymous tips can be left at the Crime Stoppers tip line at (408) 947-7867.