San Mateo County sheriff launches death investigation after chemicals found in commercial building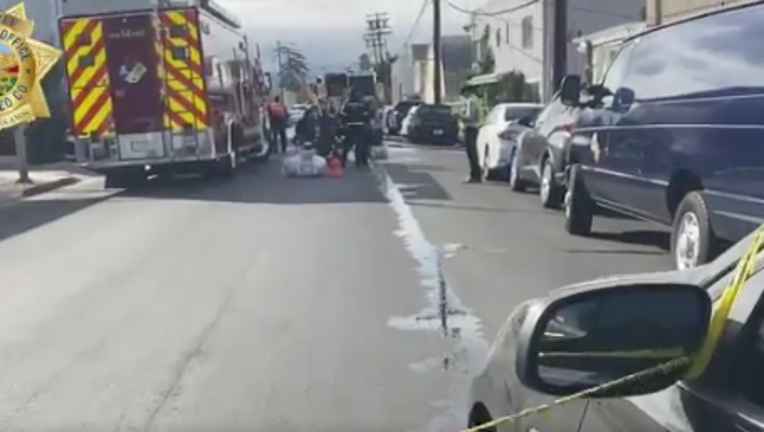 REDWOOD CITY, Calif. - The San Mateo County Sheriff's Office on Tuesday said they launched a death investigation near Redwood City after chemicals were found in a commercial building in the North Fair Oaks neighborhood.
Just after noon, spokeswoman Rosemerry Blankswade tweeted a video, saying that the investigation was focused on the 800 block of Hurlingame Avenue. The exact building wasn't immediately known. 
A map of the area showed an auto clinic, a karate studio and some other non-descript industrial buildings. 
She did not say what time the death occurred or who died. She provided no other details other than to say that while chemicals were found on scene, there was no threat to the public. She also said that deputies did not suspect foul play.
The San Mateo County Coroner did not immediately have any details on the death.