Santa Clara ex-con arrested, accused of having cache of guns and ammunition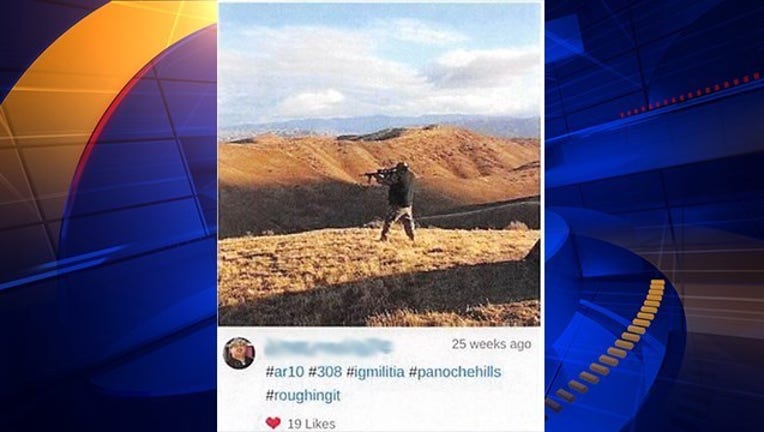 article
SANTA CLARA, Calif. (KTVU) - Federal agents have arrested an ex-con accused of owning, and manufacturing guns, and owning more than a thousand rounds of ammunition.
Agents from the Bureau of Alcohol, Tobacco, Firearms and Explosives arrested 41-year-old Juan Gutierrez at his Santa Clara home Tuesday.
Neighbor Jonathan Chang said he woke up to the sound of federal agents Tuesday morning.
"So we woke up probably about 6 a.m., just heard loud kind of noises at the neighbor's house and we weren't really sure what was going on," said Chang.
ATF agent Helen Dunkel said Gutierrez is a former member of the Norteno street gang, and a current member of the California Militia.
ATF agents say the group is opposed to local, state and federal government; and has expressed hatred of government employees including law enforcement and military.
"In this case, either if you're involved with a gang or a group or a club that is anti-government anti law enforcement or has a history of violence then we're going to be looking at those individuals," said Dunkel.
In a complaint filed in Federal court, agents said they launched their investigation seven months ago, when a concerned citizen alerted the FBI that Gutierrez had been bragging about using firearms despite his felony record.
"We're focused on individuals that have a propensity to commit violent crimes," said Dunkel.
ATF agents began monitoring Gutierrez's social media and discovered photos of him using and manufacturing firearms; both of which are prohibited for those with felony records.
Investigators said the raid on his home turned up the firearms, ammunition, one firearm under construction, and the tools to make more.
KTVU knocked on Gutierrez's door. The woman who answered said she had no comment.
KTVU also reached out to Gutierrez's attorney, but so far has not received a statement.