Santa Rosa man arrested on warrants, hit-and-run after pursuit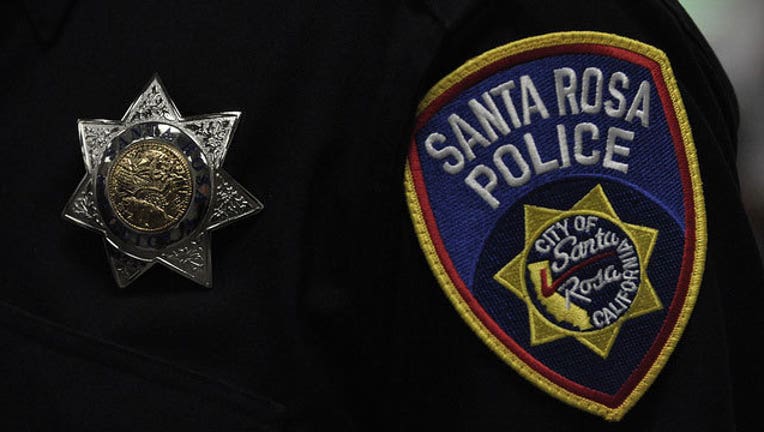 article
SANTA ROSA, Calif.(KTVU and wires) -- Santa Rosa police arrested a man wanted on arrest warrants after a foot and vehicle pursuit Thursday afternoon, a police sergeant said.
Officers spotted 31-year-old Timothy Ashcraft in a truck in the parking lot of the Target store on Santa Rosa Avenue around 3 p.m., Sgt. Eric Litchfield said. Ashcraft had a no bail felony warrant for violation of probation and a misdemeanor warrant for possession of drugs, Litchfield said.
Ashcraft led police on a vehicle pursuit through a South Park residential area when officers tried to stop his truck, Litchfield said.
When Ashcraft crashed into a parked unoccupied truck in Moraga Drive, he fled into the backyard of a residence. An officer found Ashcraft in a small outbuilding and tried to take him into custody, but Ashcraft slammed a door on the officer, injuring the officer's shoulder, and dove through a partially opened window, Litchfield said.
Ashcraft suffered cuts on his face and head when he struck the glass but ran through several backyards and jumped over fences with officers in pursuit, Litchfield said.
An officer caught up with Ashcraft as he was trying to jump a fence, and Ashcraft struggled to avoid arrest. He was finally wrestled to the ground and was handcuffed when other officers arrived, Litchfield said.
The officer suffered minor injuries and was treated at a hospital and released. Ashcraft was treated at a hospital for cuts that required stitches and he was booked in the Sonoma County Jail on the outstanding warrants, evading arrest, vandalism, hit-and-run, possession of narcotics for sale and transporting narcotics for sale.
Officers found heroin packaged for sale in Ashcraft's truck, Litchfield said.