World's Ugliest Dog crowned in Petaluma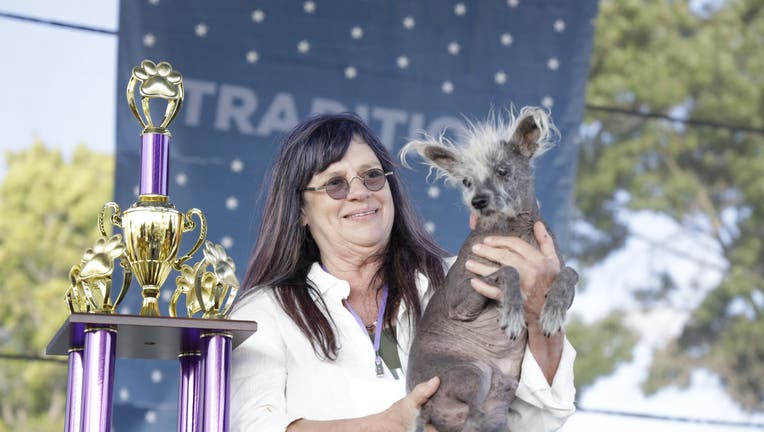 article
PETALUMA, Calif. - Scooter, a Chinese Crested, was the winner of this year's World's Ugliest Dog Contest, held in Petaluma Friday.
The 7-year-old pup with wispy hair, deformed hind legs, and a hanging tongue was crowned the ugliest out of other seemingly unattractive canines.
The contest took place at the Sonoma Marin County Fair and promotes dog adoption and showcases extraordinary canines that have defied adversity. In Scooter's case, he narrowly escaped being euthanized.
Scooter not only survived but prevailed. He won the hearts of the judges and was given the top prize of $1500.
"I am overjoyed and incredibly proud that Scooter has been crowned the winner of the World's Ugliest Dog contest," said Scooter's owner, Linda Elmquist, in a statement. "Despite the challenges he has faced with his deformed hind legs, Scooter has defied all odds and shown us the true meaning of resilience and determination."  
Shortly after he was born, Scooter's breeder brought him to an animal control facility in Tucson, Arizona to have him euthanized, contest organizers said. But Scooter lived to tell and struts his stuff with the help of a cart.  
 Organizers of the contest that has been running nearly 50 years said it's not about making fun of "ugly" dogs, rather showing the world that these dogs are really beautiful.
Bay City News contributed to this report.