Selfless boy uses Make-A-Wish to create free food trucks for his community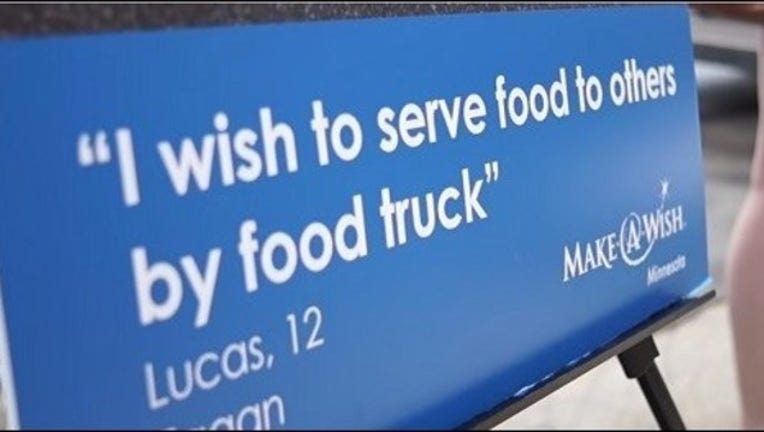 Eagan, MN (WTXF) -- One Minnesota boy is showing the world how to be more selfless by giving back to his supportive community.
Lucas Hobbs, a boy who battled cancer, is using his grant from Make-A-Wish to give back to the community via free food trucks, according to a report. The 12-year-old, who lives in Eagan, Minnesota, wants to thank people who have helped him since he was diagnosed with Hodgkin's lymphoma.
"When I was sick, people brought me food from our church, and it was really nice of them," Lucas said. "It kinda got me thinking about my Make-A-Wish, so I asked my parents if I could use my wish to help others."
The idea for the food truck program, which has been named ChefLucasFood, came to him when he was having difficulty eating while getting chemotherapy treatments. He watched "Chef" – a movie about a father-son operated food truck – and decided that he wanted to start one of his own.
Make-A-Wish then teamed up with the Minnesota Food Truck Association and made a plan for Lucas to give out food to five different groups –including a homeless shelter, senior center, church and the Minneapolis Police Department.
"The fact that there is somebody, anybody, much less a 12-year-old, that is so willing to give outward," John Elder, a spokesman for the Minneapolis Police Department, told the StarTribune. "I was honored on behalf of the department to help facilitate it."
After Lucas fed over a thousand people at his church earlier this month, and dozens of police officers on Monday, he will continue on to his remaining stops –among them will be the Minneapolis Children's hospital, where Lucas received some of his treatments.
Lucas is done with chemo, feeling better and ready to continue his food truck project. So far, the trucks have included caprese sandwiches, mac and cheese and gourmet cupcakes.
"I don't know what to say," he said in an interview. "But it makes me feel really, really happy for what I'm doing"