Service dog takes blow from bus to protect owner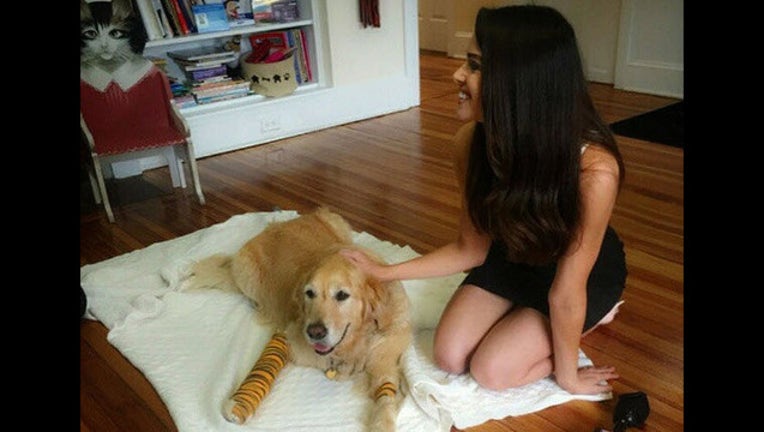 article
BREWSTER, N.Y. (AP) - A service dog is credited with protecting his blind owner from an oncoming mini school bus in suburban New York.
Authorities say the golden retriever, Bigo, threw himself between Audrey Stone and the vehicle on Michael Neuner Avenue in Brewster on Monday.
The Journal News says police photos showed the dog's fur stuck to the front of the driver's side wheel and in the street.
Stone suffered a fractured elbow and ankle and broken ribs. Police say Bigo's leg was cut down to the bone.
The bus driver told police he didn't see the pair crossing the road. He was transporting two kindergartners. They weren't hurt.
Paul Schwartz, who manages a nearby gas station, says it looks like Bigo tried to take most of the blow.
Copyright 2015 The Associated Press. All rights reserved. This material may not be published, broadcast, rewritten or redistributed.