Settlement OKs return of indoor youth sports in California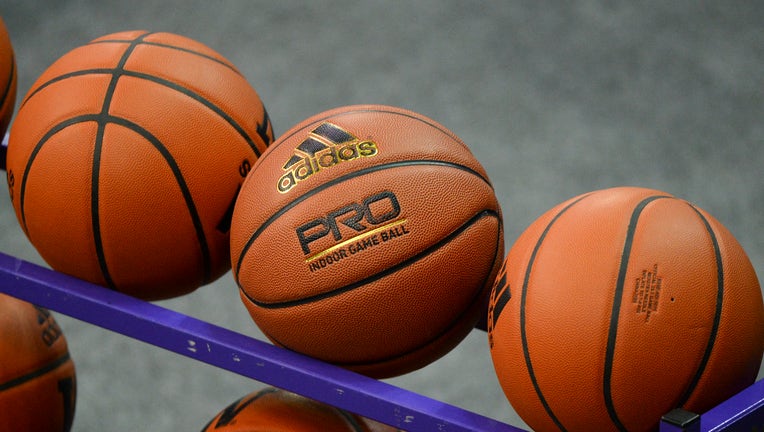 article
SACRAMENTO, Calif. - Indoor sports in California can soon resume after Gov. Gavin Newsom's administration agreed to settle a lawsuit brought by two high-school athletes.
The settlement means indoor youth sports can return in counties where there are 14 or fewer new cases of the coronavirus for every 100,000 people. Athletes and coaches would be tested prior to competition in most cases.
Details of the settlement agreement were confirmed by attorneys who represented the students in the lawsuit. California public health officials did not confirm the settlement. But Health and Human Services Agency Secretary Dr. Mark Ghaly said the state would issue new guidance soon.
"I know all of us have been waiting for this for a long time. It means so much to finally be back out there doing what we all love to do," said Nicholas Gardinera, a high school football player and plaintiff in the case.
He said football practice has more urgency and energy, now that teams could see real-game competition resume.
Thursday in San Diego, lawyers representing players and coaches who sued the state over Covid-19 restrictions, announced a settlement in the case.
"It was due to a countless amount of time, effort, hard work. And at the core of everything, a true love for kids," said Patrick Walsh, the head football coach at Serra High School.
He and others, in January, sued Gov. Newsom and argued if college athletics could return, so should high school sports.
On Feb. 19, a San Diego County Superior Court judge agreed, and issued a temporary restraining order.
"Kids have lost so much this last year. I think we have a responsibility to give every kid a chance to be part of the actual experience of playing a game," said Rod Gladnick, the head football coach at Torrey Pines High School.
The settlement means all athletes playing indoor and outdoor sports can return to action if state guidelines and protocols identical to college athletics are met.
The new guidelines governing play are linked to the current color-coded tier system. A limited number of fans may attend events.
"The movement wasn't over with them getting the greenlight. There were still hurdles and issues that needed to be dealt with," said Scripps Ranch High School head football coach Marlon Gardinera.
Covid-19 testing is the largest stumbling block to brokering a lasting settlement. Gov. Newsom said the state will pay for testing for football, water polo and rugby athletes. The plaintiffs said free testing is available for students playing other sports.
"We have to do this safely. We have to do this within the guidelines. And now the schools have the ability to do so," said Stephen Grebing, an attorney representing the plaintiffs.
The settlement puts in limbo another lawsuit filed by San Mateo County resident and coach Heather Buch.
"We have a lot of data that shows indoor sports can be played safely," she said.
Buch is frustrated her daughter's season could be lost because her daughter plays volleyball, and it isn't one of the sports covered eligible for state-funded Covid-19 testing. Lawyers say they're reaching out to individual counties to potentially meat out an agreement on that issue.
Meanwhile, some coaches and students are readying to play what are traditionally fall sports, on the cusp of spring.
"I think everybody understands how valuable sports are to them," said Nicholas Gardinera.
Individual counties can still implement requirements more stringent than the state's.
Associated Press and KTVU's Jesse Gary contributed to this report.